Some of us are clearly obsess with our favourite artists but nothing can beat the love K-Pop fans have for their beloved K-idols!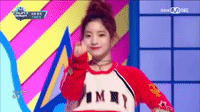 Imagine if someone were to tell you, "Hey you like a K-pop idol". I'm sure we would be shock and extremely flattered and reply, "I mean they're so attractive and I think I look like a potato"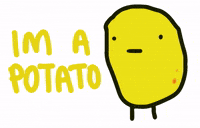 But a gorgeous dentist on TikTok proved to look so similar to Blackpink's Rosé, fans can't tell them apart! Introducing Dr. Sarang Choi.
Image via Smiles of People
Putting her picture side by side with Rosé, it is honestly tough to say they don't resemble each other at all.
Image via Pinterest & Elegance Nancy
Dr. Sarang Choi recently went viral when she posted a video of her on TikTok dancing to Rosé's debut single, On The Ground.
Not too long after, Blackpink fans called Blinks, started noticing the dentist, with many saying she looks like Rosé's twin!
Image via TikTok
Mnay Blinks even tagged Rosé's official TikTok account in the hopes of her discovering Choi as her doppelgänger.
Watch this parody of On The Ground by Dr. Sarang Choi on TikTok!
Not gonna lie, I have had people telling me I look like Blackpink's Jennie although I don't really see the resemblance. Of course, anyone would be flattered to be compared to a celebrity! Check out Dr. Sarang Choi's TikTok for more videos of her dancing to Rosé's new song as well as her creative dentist content too!
Credits to SAYS for the initial coverage.
FOMO much? Follow our Facebook and Instagram for more updates.