Welcome to 2021, where we thought we'd finally be free from lockdown and can finally go out to meet our family and friends. Oh, how we were really wrong about it.
With multiple MCOs stepping into place and everyone is given orders to work from home, you can't help but thinking… maybe it's about time to step up your home setup for work. We'll be stuck at home doing work so may as well we feel comfortable while being stuck right?
Although Malaysia is doing well in terms of vaccination, our healthcare system is starting to take a toll as our cases have been increasing. In fact, at the time of writing this article, we hit 11,079 cases. Although it is bad, some Malaysians are trying to stay positive throughout this lockdown.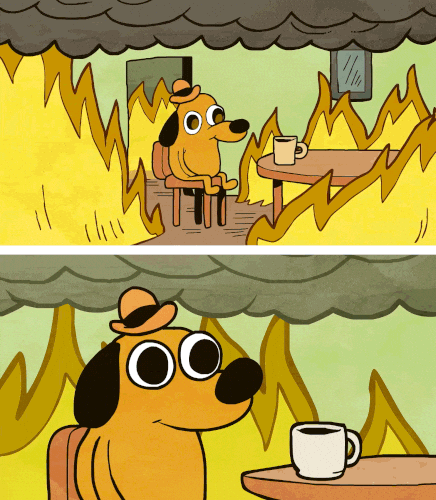 So now we head into the new norm (haiya, we've been in the "new norm" for over a year already) where working from home is becoming normal for everyone from the smallest companies to large corporations. In fact, many offices internationally are now practicing remote working. You could basically be halfway across the world and still work for a company from the comfort of your home (but do know you have to follow the working hours of your company which can mean either working super late at night or really early in the morning).
As predicted, the new norm will be around for the next few years or will also be here to stay and that makes a home office setup essential for those wanting to be productive when working from home and I'm sure thanks to this pandemic, everyone plans to have their own home office in their future homes.
Meanwhile, those who are gamers have the upper hand as we already have our own setup which doubles up as a productive workstation HEHE.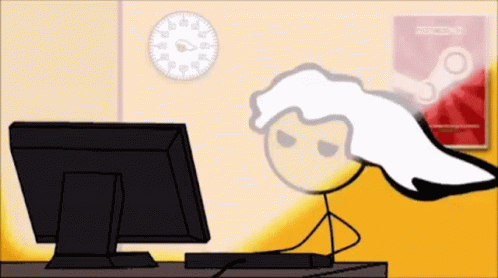 So, what shall we do since we are stuck at home? Maybe you might find your place in an "organized mess" but I think it's time to clean it up Marie Kondo style. But wait, who is Marie Kondo you may ask?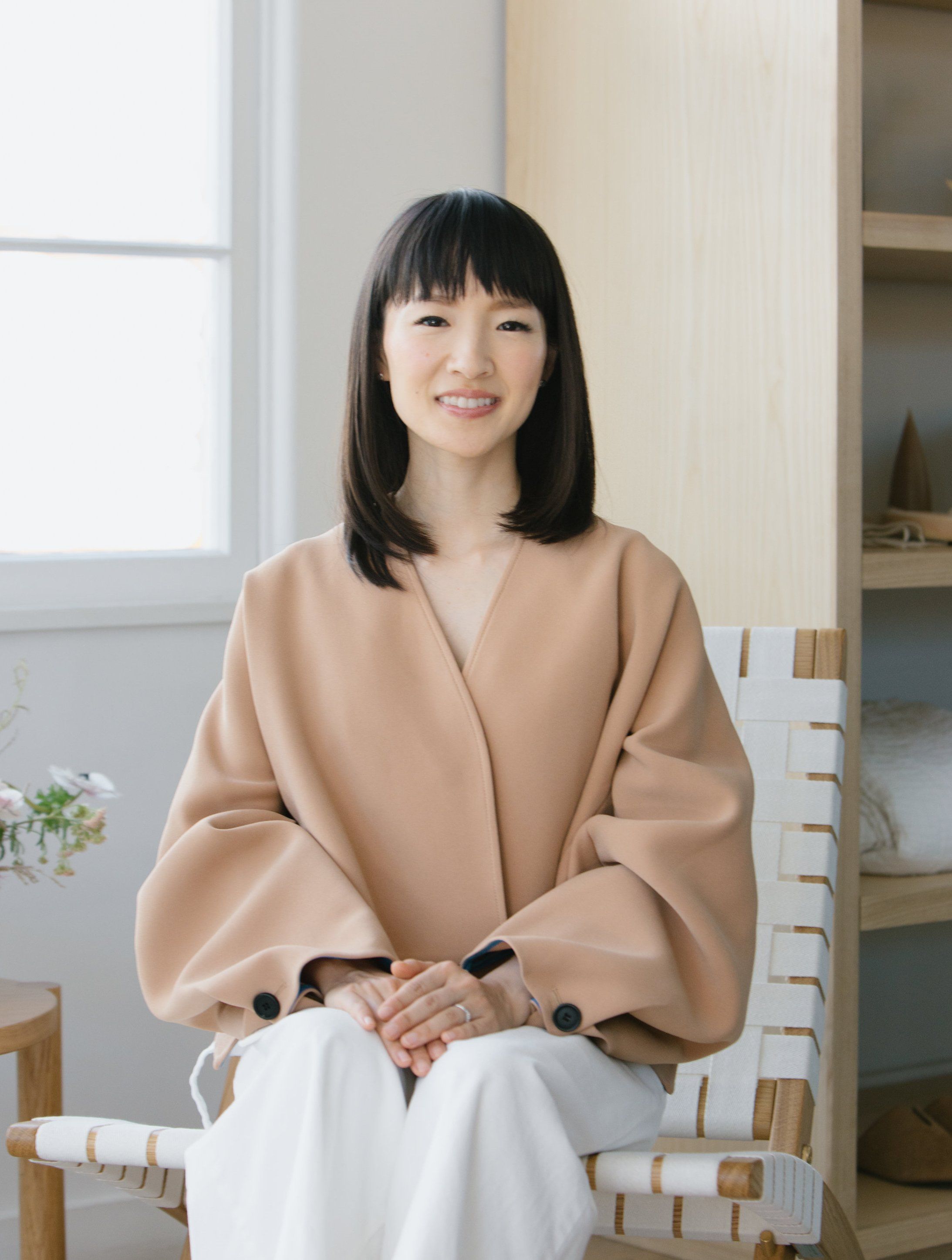 Image via Good House Keeping
Well, she is a tidying expert who has a bestselling book called The Life-Changing Magic of Tidying Up: The Japanese Art of Decluttering and Organizing, which was New York Times #1 Best Seller.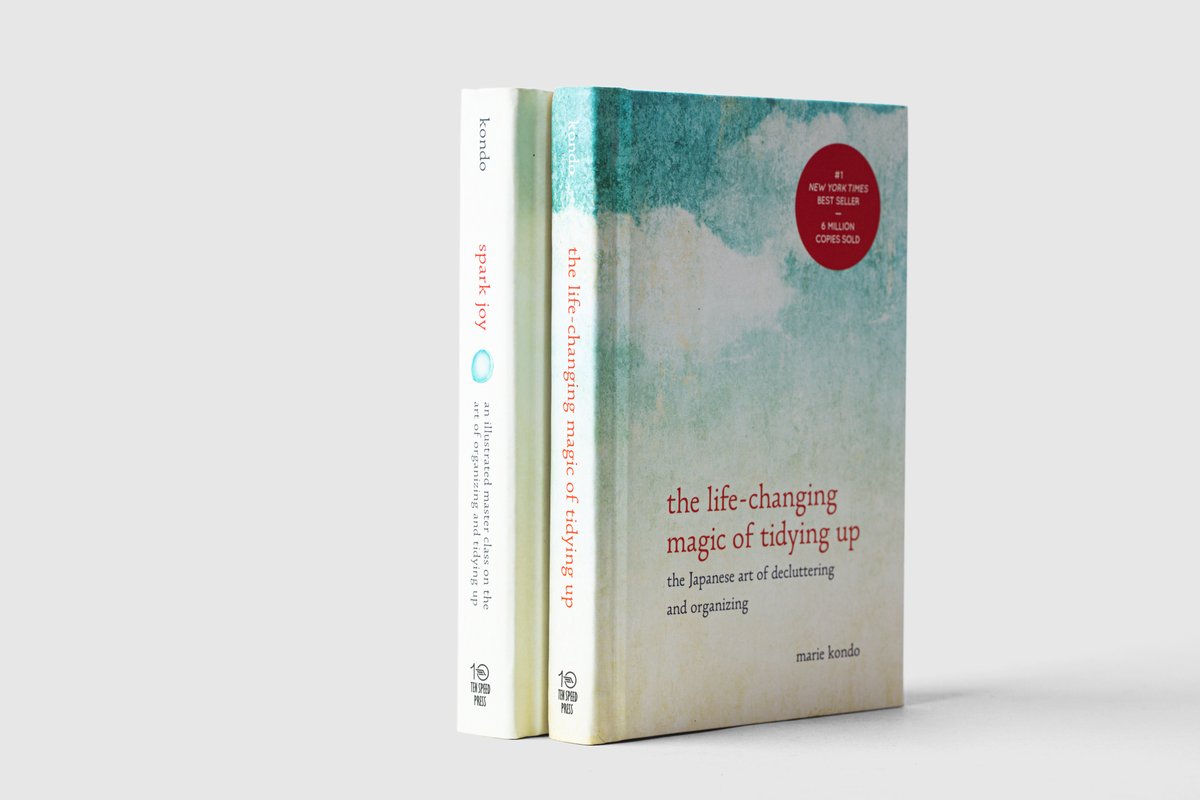 Image via KonMari
Aside from that, she even has her very own Netflix show called Tidying Up With Marie Kondo.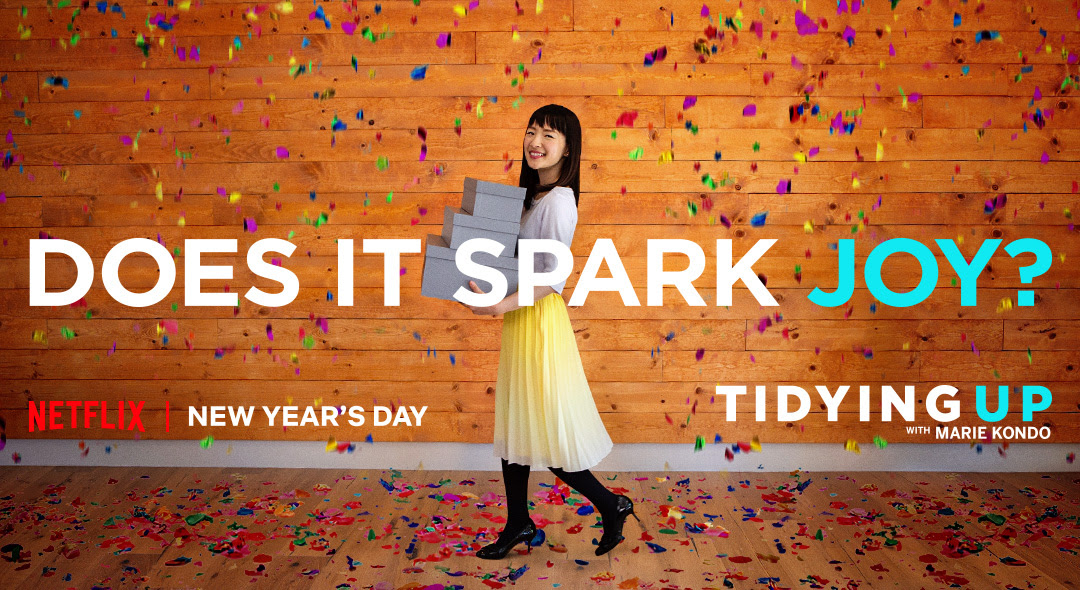 Image via Lisatselebids
Marie Kondo talks about cleaning up around your home by deciding if we need to dispose of something or deciding where to place the item. The end goal is to not dispose of everything but to establish the lifestyle you want most once your house has been put in order. A side note towards the disposal or keeping of items neatly, its also due to the Japanese culture of minimalism where things in life are kept simple and uncluttered by adhering to the bare essentials.
In relation to our work desk, there is a big likelihood that your desk may look like this.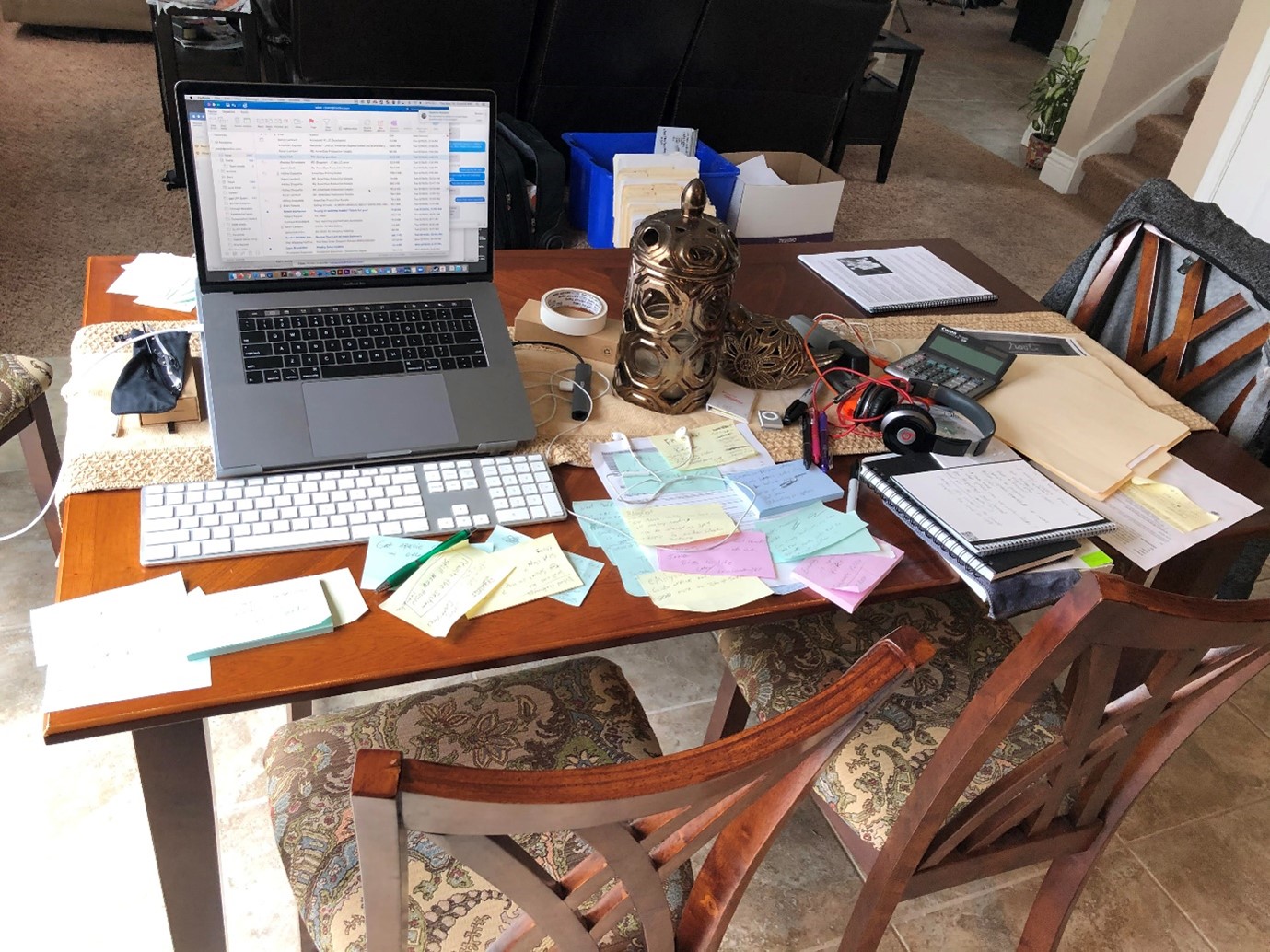 Image via Root Inc
Like how does one work with a desk that's in a mess like this? Plus, I'm sure you'll have issues when sitting on a chair like that all day. When working in a messy space, you tend to find yourself struggling to find stuff you need since everything is literally misplaced and occasionally attempting to clean your workplace.
As how Marie Kondo does it, she cleans up spaces and keeps it tidy. Working in a tidy space promotes zen and it clears up your mind and can help you focus on your work. Imagine having the perfect workspace where nothing gets in your way.
Before wanting to improve on your work environment at home, you must first identify what you'll need. Depending on people, you may buy different items according to the amount of space you have or even based off your work requirements. The main thing you should keep in mind is to set a budget for yourself as different people may have requirements.
Here are some items of different price ranges for you to enhance that home setup:
1) Keyboard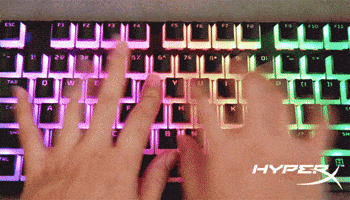 For those working on a laptop, you may find a keyboard very useful as you'll be typing a lot. If you have extra cash, I would totally recommend picking up a mechanical keyboard to enhance the experience. Mechanical keyboards come in many type of switches which are categorised as linear, tactile and clicky which means you can get one so quiet that a baby will still stay sound asleep when typing or you can get one that's so loud that it will annoy everyone around you.
Here are the recommendations:
Budget (RM150 and below):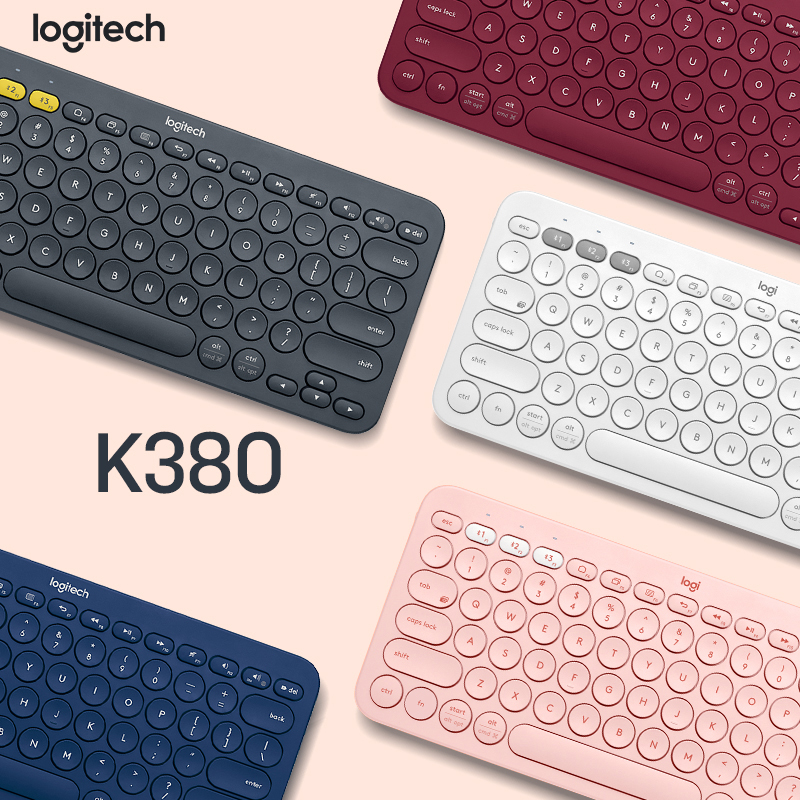 Maybe you'd like a compact and colourful keyboard then the Logitech K380 is the right one for you. It supports multiple device support from Desktop, Laptop, Tablet and even Smartphone. You can get it at Shopee for RM129.99.

Medium End (RM150 to RM300):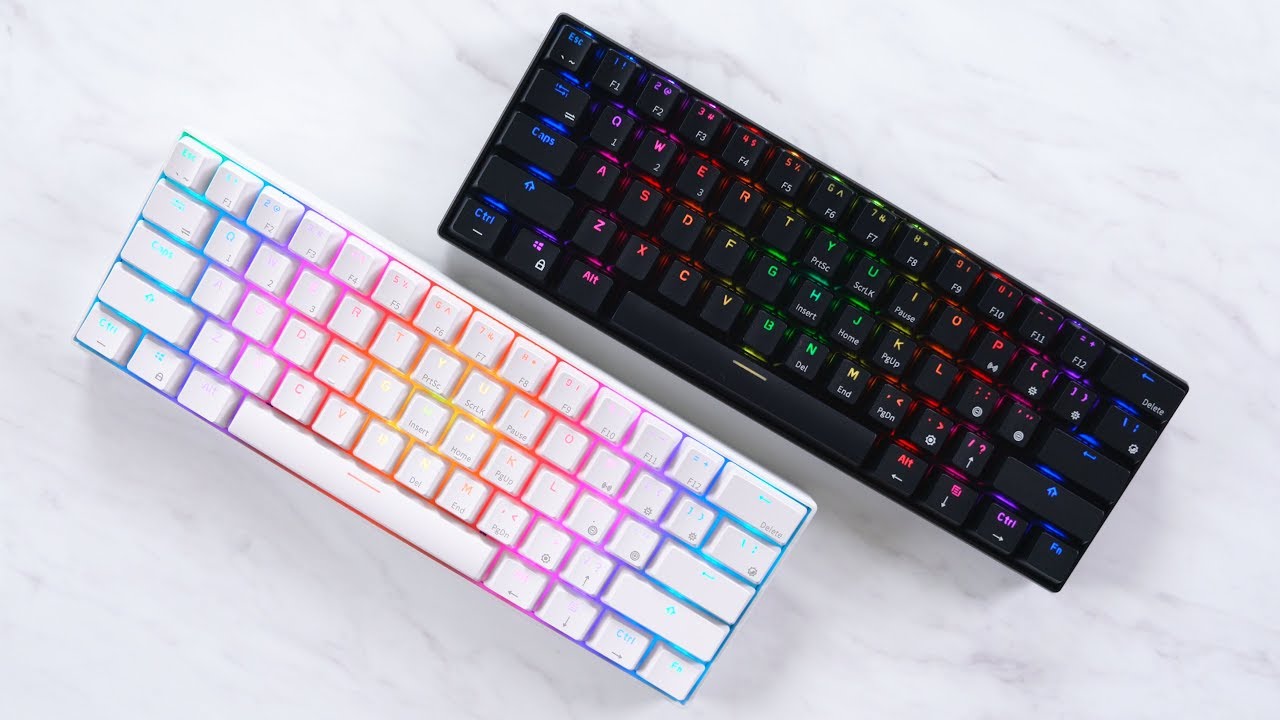 Image via TechSource (Youtube)
RK61 Keyboard which features wireless connectivity. It comes in white or black with light effects and different variants of the keyboard ranging from RM117.70 to RM227.70 on Shopee. It's one of the compact keyboards in the market which makes it portable for those who are always on the go. If you were to spend a bit extra on this board, you'll get hot swappable keys so you can try different mechanical switches if you have some laying around.
High End (RM300 – RM600):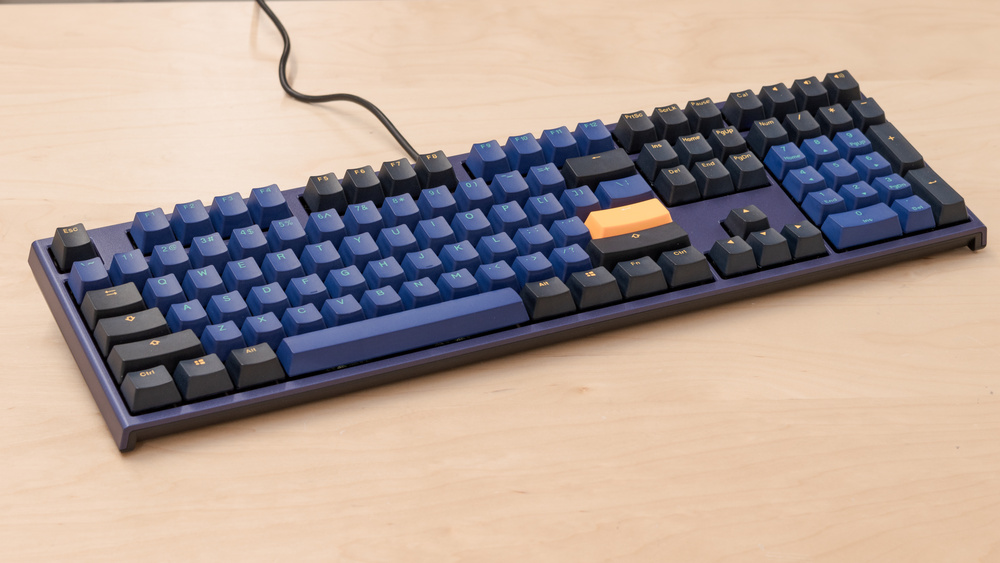 Image via RTINGS
One of the notable keyboard brands in the market is Ducky and they build really solid keyboards which are normally colourful and stand out from the crowd. They come in many types of variants, but this particular board is the Ducky One 2 Horizon keyboard which features a nice shade of blue which is not typically seen on other brands. It is available in Shopee for RM449 – RM469.
Premium End (RM 600 and above):

The Corsair K70 MK2 and Corsair K70 TKL would be some of the more premium-end keyboards in the market in comparison with other brands. A key feature of corsair for their premium-end boards is that it is built with an aluminium body plate on top and its build is very sturdy. If you're someone who's picky on media buttons, the board comes with its very own dedicated buttons and a software which controls the customizable lighting on it. No biasness towards the brand but I do own the K70 TKL Champion Series and have previously used the MK1 version of the K70 keyboard. The keyboard is amazing for it's price and I'd recommend it over most keyboards out there of the same price range. You can purchase the K70 MK2 for RM709 on Shopee and the K70 TKL for RM639 on Shopee respectively.
Perhaps you're not a fan of the keyboard, you can even get yourself a custom-built keyboard for RM600 and above.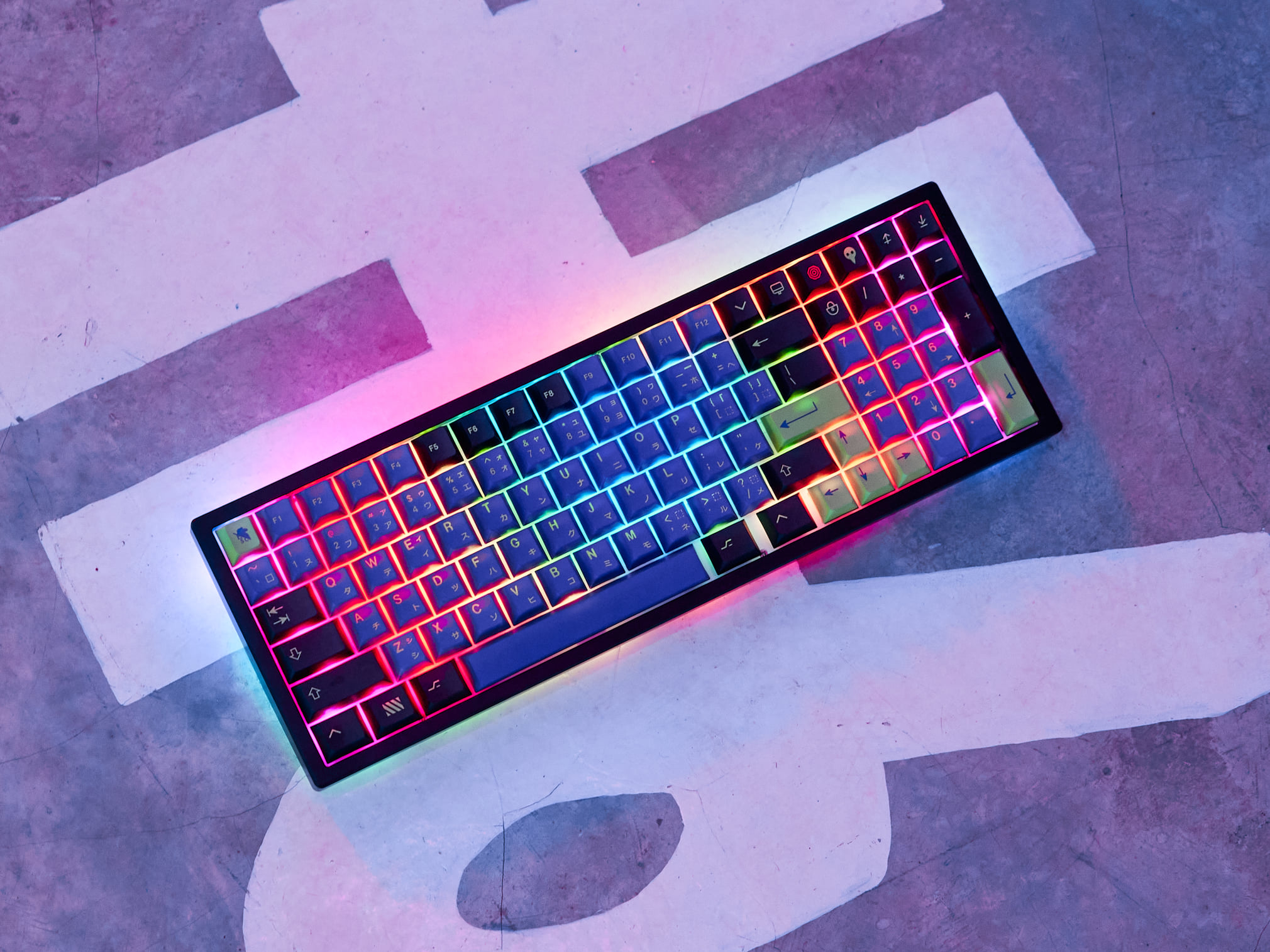 Image via Dominic Lee
Custom keyboards can start out at RM300 and above. If you really want something unique and for it to suit your aesthetic! When customizing a keyboard, you'll get to pick the type of board you want and all the parts in it to give you a better typing experience overall.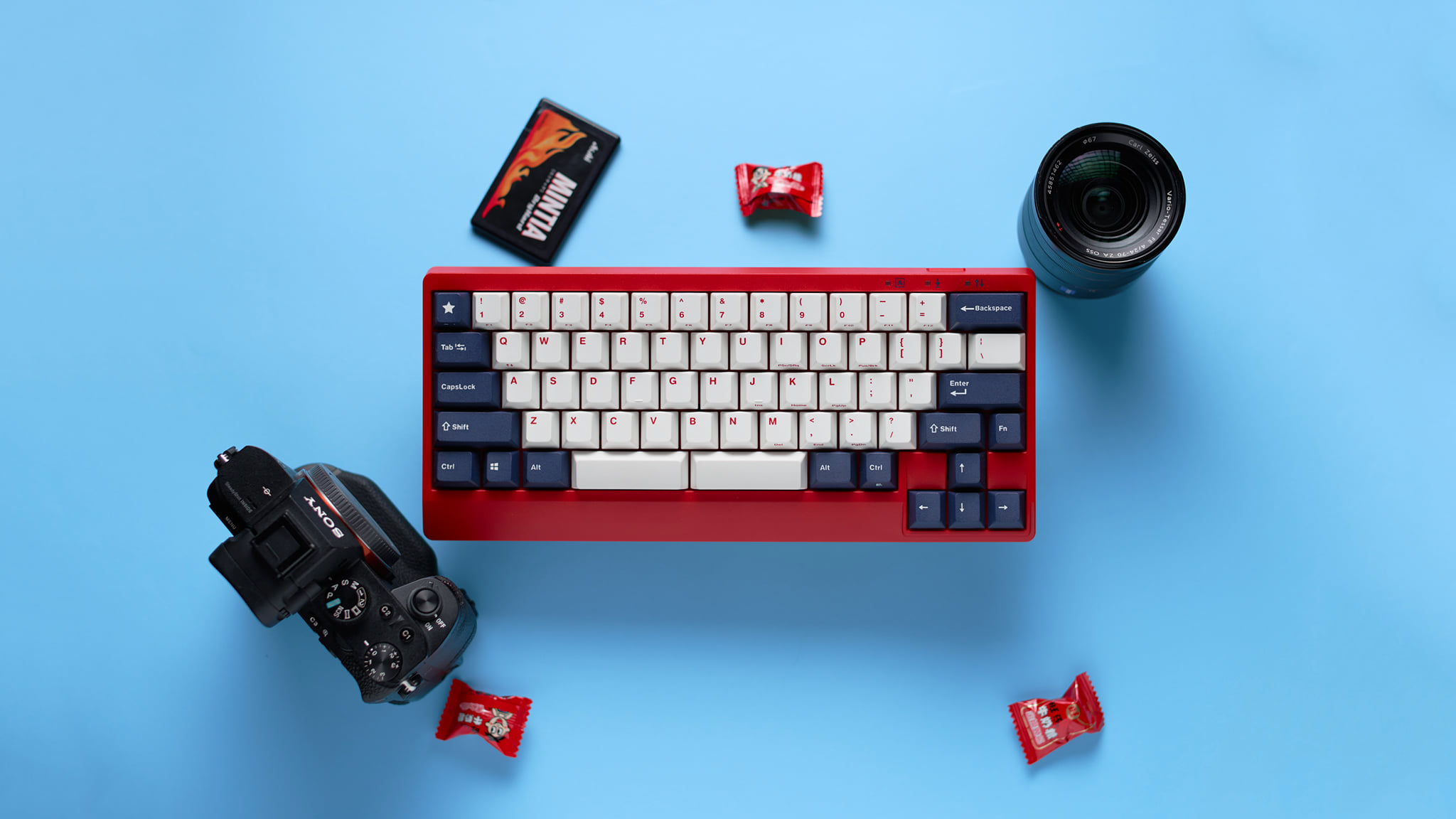 Image via Dominic Lee
Shoutout to my friend Dominic for allowing me to use his pictures! He builds keyboards and if you wanna get your hands on one, you can visit this website and follow him on Instagram!
2) Webcam
When working from home, there's no doubt that you'll be having video conferences and meetings and most of the time you are encouraged to keep your webcam on, so it doesn't seem like you're talking to a brick wall. And by having your webcam on, you'll need to look presentable as first impressions are always important.
Here are the recommendations:
Budget (RM150 and below):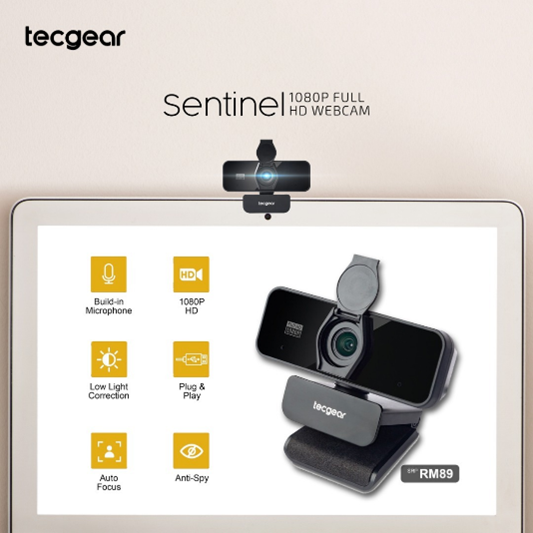 The Tecgear Sentinel webcam is a highly recommended webcam in the market. It's a 1080p webcam that records at 30fps and its only priced at RM89 on Shopee. The webcam features low light correction and auto focus which is just as quick as high-end webcams and it doesn't require any software for you to use it. Do note though, this webcam sells out quickly so once it's in stock, you'll need to be quick to get one.

Medium End (RM150 to RM300):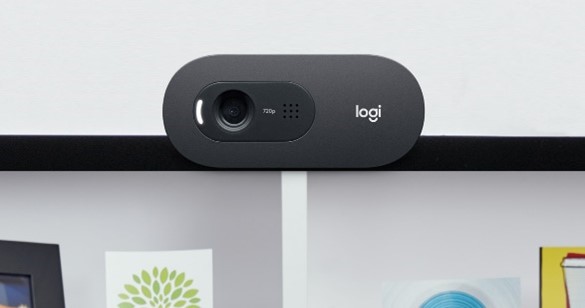 Image via Logitech
On the medium range of things, we have the Logitech C505 webcam which is a 720p webcam. It's not full HD but it does the job well as it is small and compact with a noise cancelling microphone and has low light correction. It is available for RM249 on Shopee.
High End (RM300 – RM600):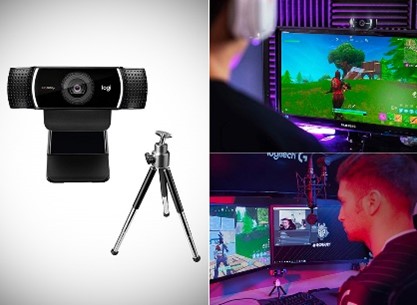 Image via TecheBlog
The most popular webcam out there falls to the Logitech C922 which the webcam of choice for many Twitch and YouTube streamers. It can record up to 1080p @30fps which gives you the clearest broadcast possible and also has their own software to fine tune your image. You can pick it up on Shopee for RM409 and possibly lower if you're lucky!
Premium End (RM 600 and above):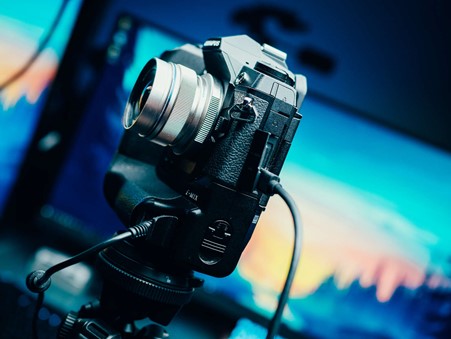 Image via Olympus
Now this method is a bit on the extra side (but hey, everyone likes to take things to the next level if given the opportunity right?). If you have a camera laying around, you can actually turn it into a webcam! Brands such as Canon, Fujifilm, Nikon, Olympus and Sony do come with support to turn your cameras into a webcam. For the older camera's you can find firmware updates online to ensure the camera can be used as a webcam, but it will require a bit of searching. The newer cameras will come with a software that detects the camera as a webcam but for those who don't have a new one, all you need is a tripod, a mini HDMI/ Type C to HDMI cable, a dummy battery and a USB HDMI capture card which is under RM50 in Shopee.
The total cost of the items needed will be under 200 if you're lucky but why do I categorise this as a premium? Well, it's because of the camera and lens that you may have on it since that can cost a couple of thousands :D
3) Chair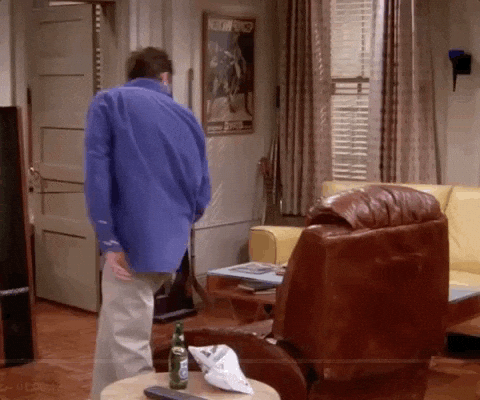 I can't help to bring up one of the most important things when it comes to WFH, it's a proper chair. You'll be sitting of hours and likely not moving from your spot while you drown in your work. Sometimes, you can't help feeling that your back and neck starts hurting due to not having a comfortable chair.
Can you imagine yourself trying to find the right position to stay comfortable? Heck, I'm not surprised if you ended up on the floor with your laptop to stay comfortable (I've done that, and it only worked for a few minutes).
Here are the recommendations:
Budget (RM150 and below):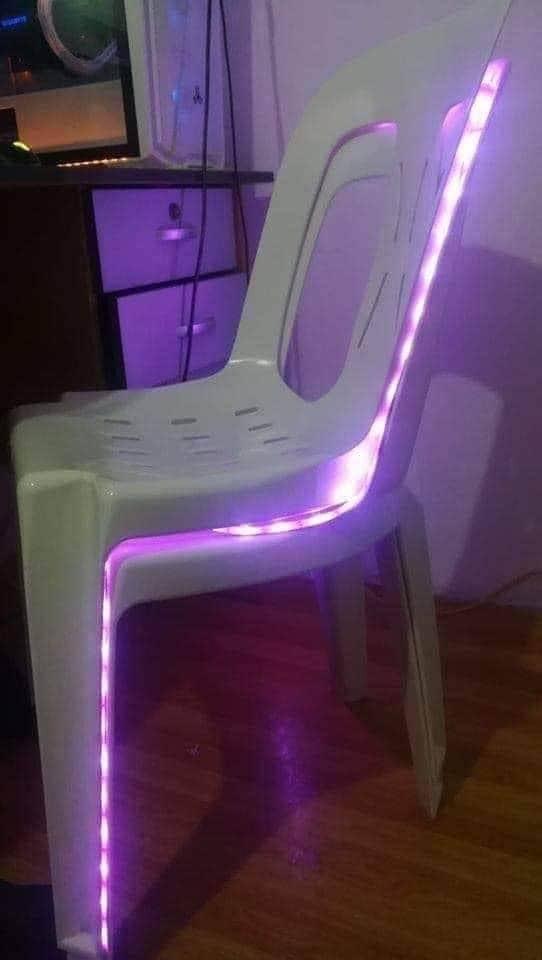 Image via Reddit
Now this is meant to be a running joke in the PC community, but I couldn't help featuring it. It's a plastic chair that has RGB strips attached to it. All you need is 2 of the chairs stacked on top of one another which can be bought for RM14.50 a piece and a RGB strip which will set you back around RM25.88 for a 5-meter length.
Medium End (RM150 to RM300):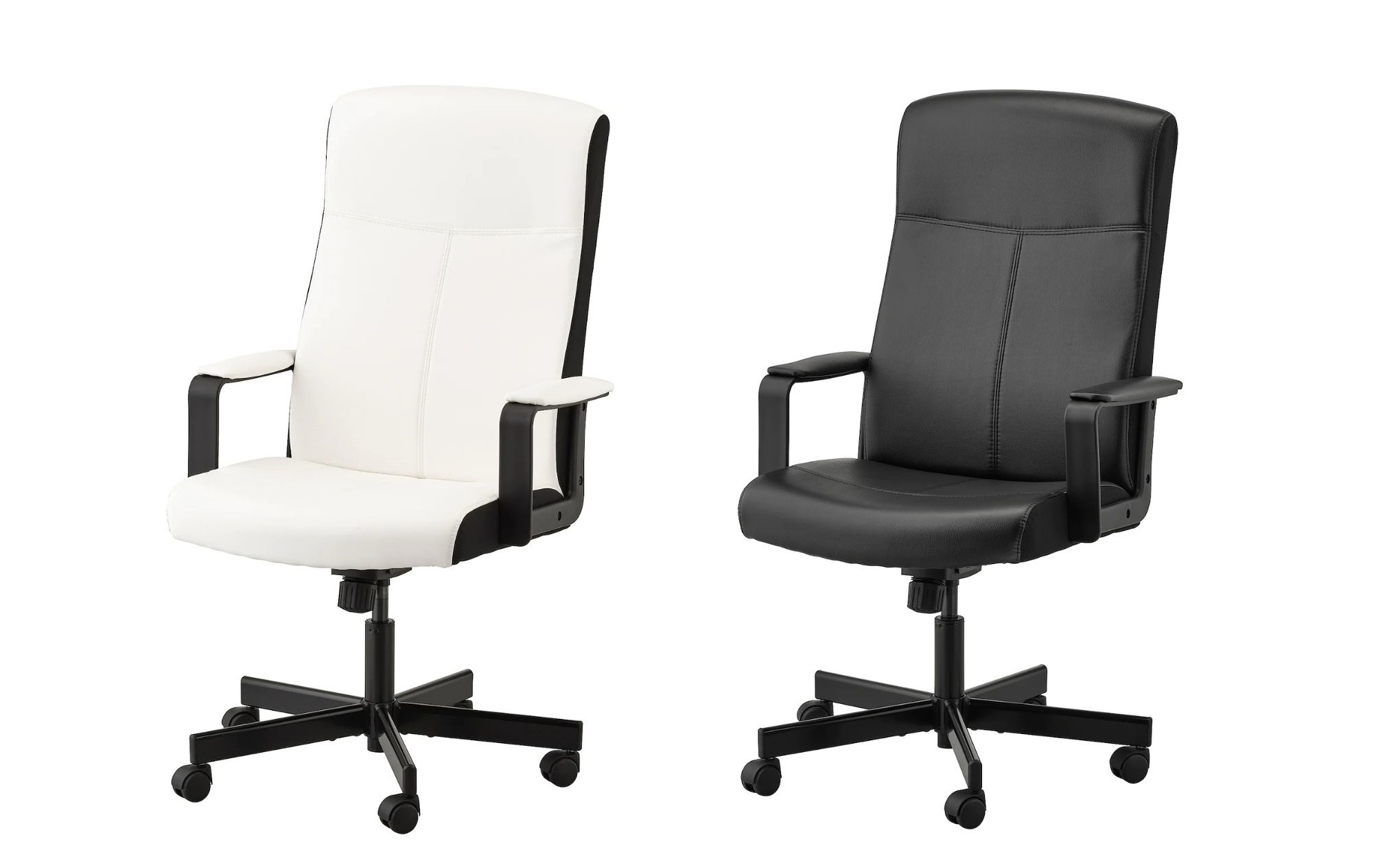 If it's one thing I can tell you, you can never go wrong with an Ikea chair and you can pick this Millberget chair for RM239 at Ikea Malaysia as it is on discount till 6 August 2021. Originally, it's RM299 and comes in two colours.

High End (RM300 – RM600):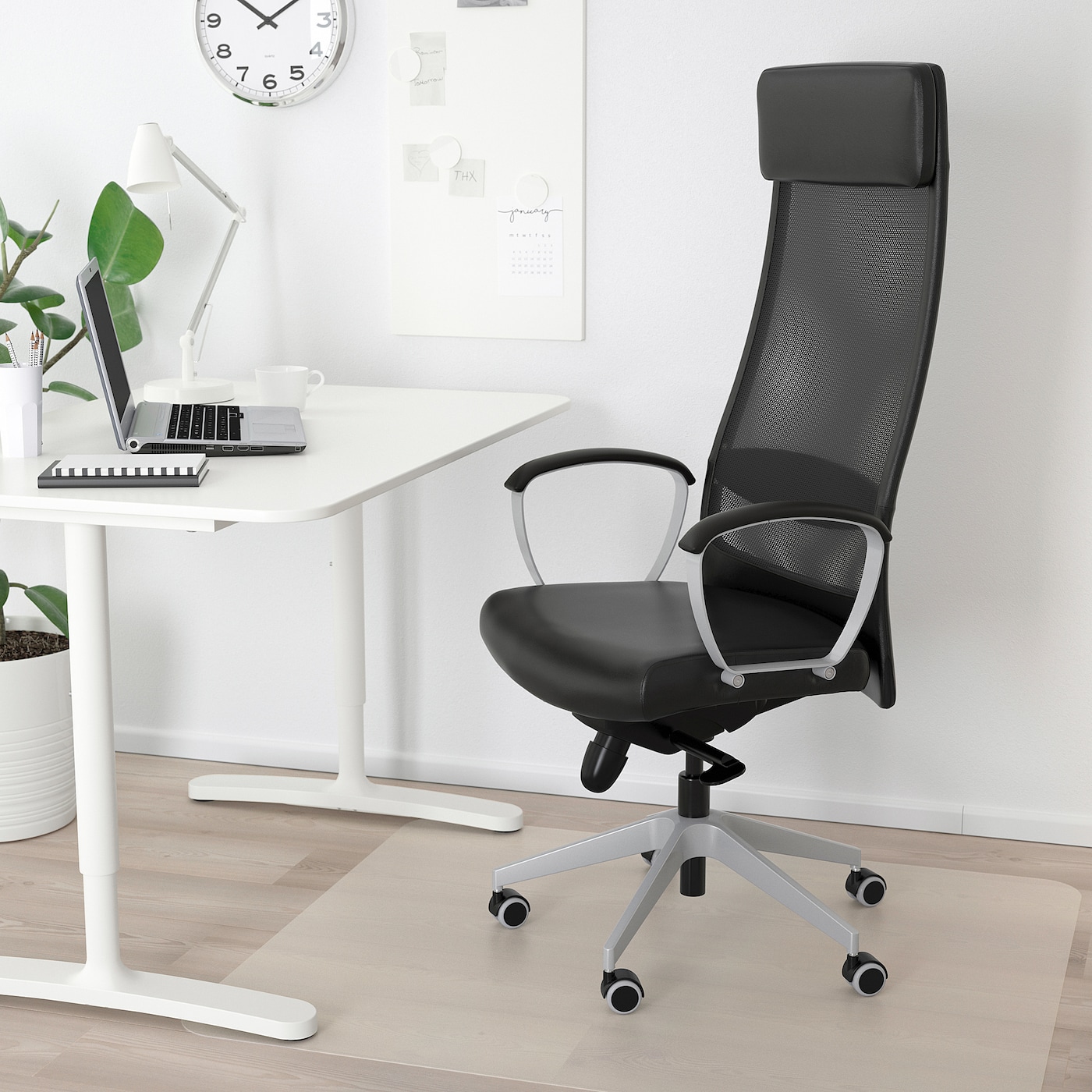 Image via Ikea
On the slightly higher end of things we have the Ikea Markus chair which ranges from RM499 to RM549. It has a long back which provides support for your neck as well and it's built really well for it's price. Worried of breaking your chair? Ikea has got you covered with a 10-year guarantee for it! I actually have this chair placed at my secondary workstation at home and it's still going strong!

Premium End (RM 600 and above):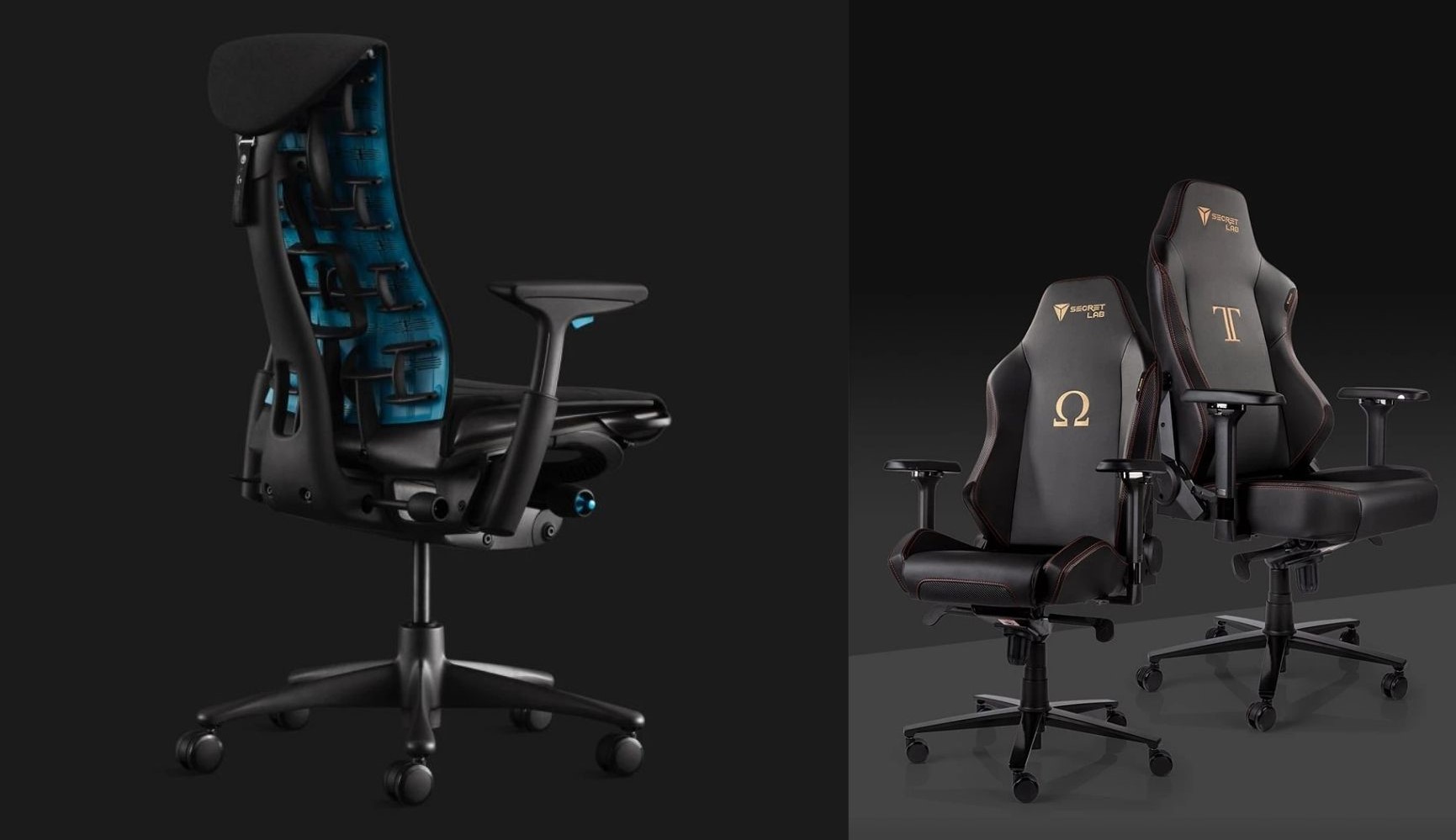 If you're looking for maximum comfort, then you can pick up Secretlab Gaming Chair. The chair comes in three Models which is the Omega, Titan and their latest Titan Evo 2022. The chair features ergonomic support and comes in a PU leather material or a soft weave fabric. Prices for the chair range between RM1600 to RM2,200 depending on which model and variant you buy. Additionally, Secretlab has special edition chairs which features Esports teams and even the Game of Throne Houses.
But let's say you're a person who'd spend thousands of ringgit on a chair for the brand name then there's the Herman Miller Embody Chair which is dubbed as the most ergonomic and most comfortable chair in the market.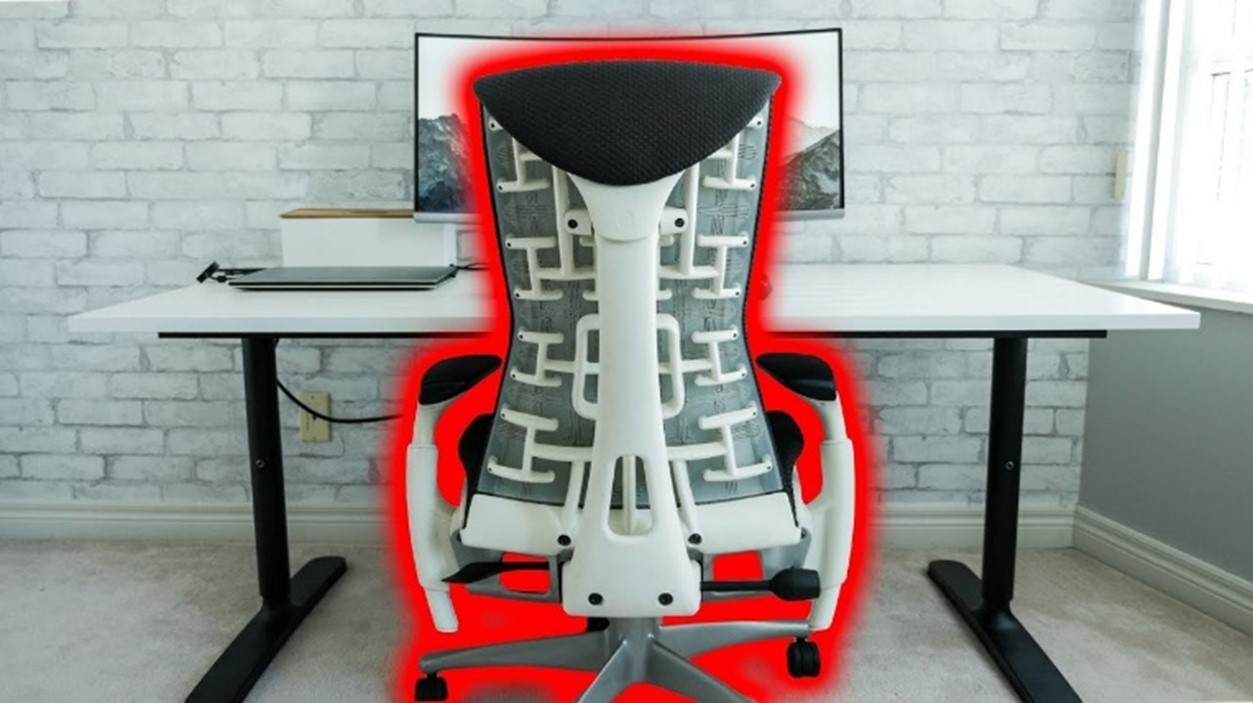 Image via David Zhang
The chair promises to give you the perfect posture and prevent back and wrist pain after sitting for many hours. But this comes at a price of RM6,867. Yeah, I don't have that kinda money…
With these things, I'm sure you can turn your WFH space into something you wouldn't thought was possible. In all honesty, sometimes you may not even want to leave the house if you have a setup like this. Of course, when we start to do things like this, it will cost a bit at first but it's good for the long run as we don't know how long we will be living like this.
Let's check out some WFH spaces of others of different fields and maybe they could inspire you a bit for your upcoming WFH setup!
Here's one by a friend who does IT and Photo editing.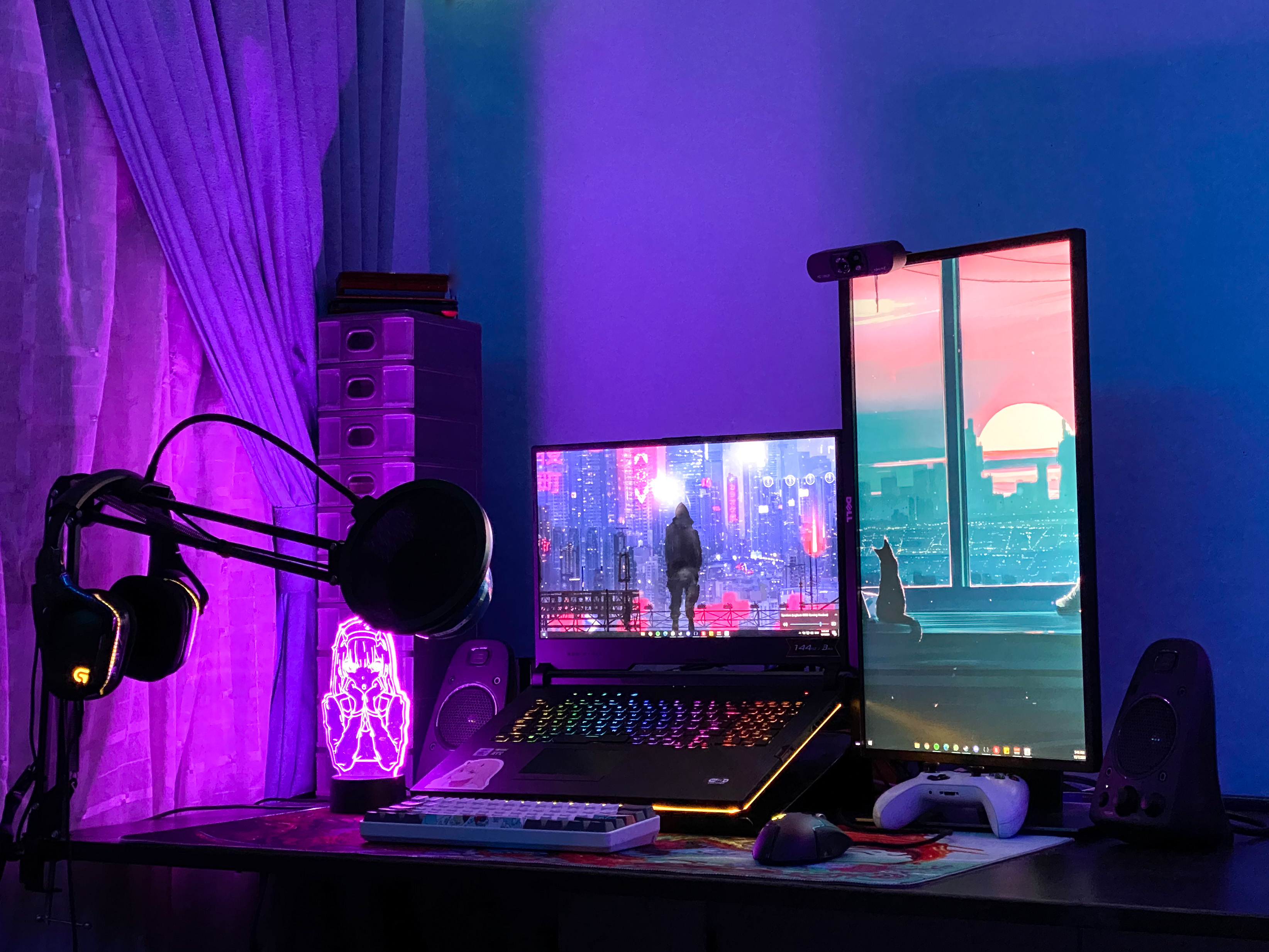 A video editors' setup for both WFH and University work.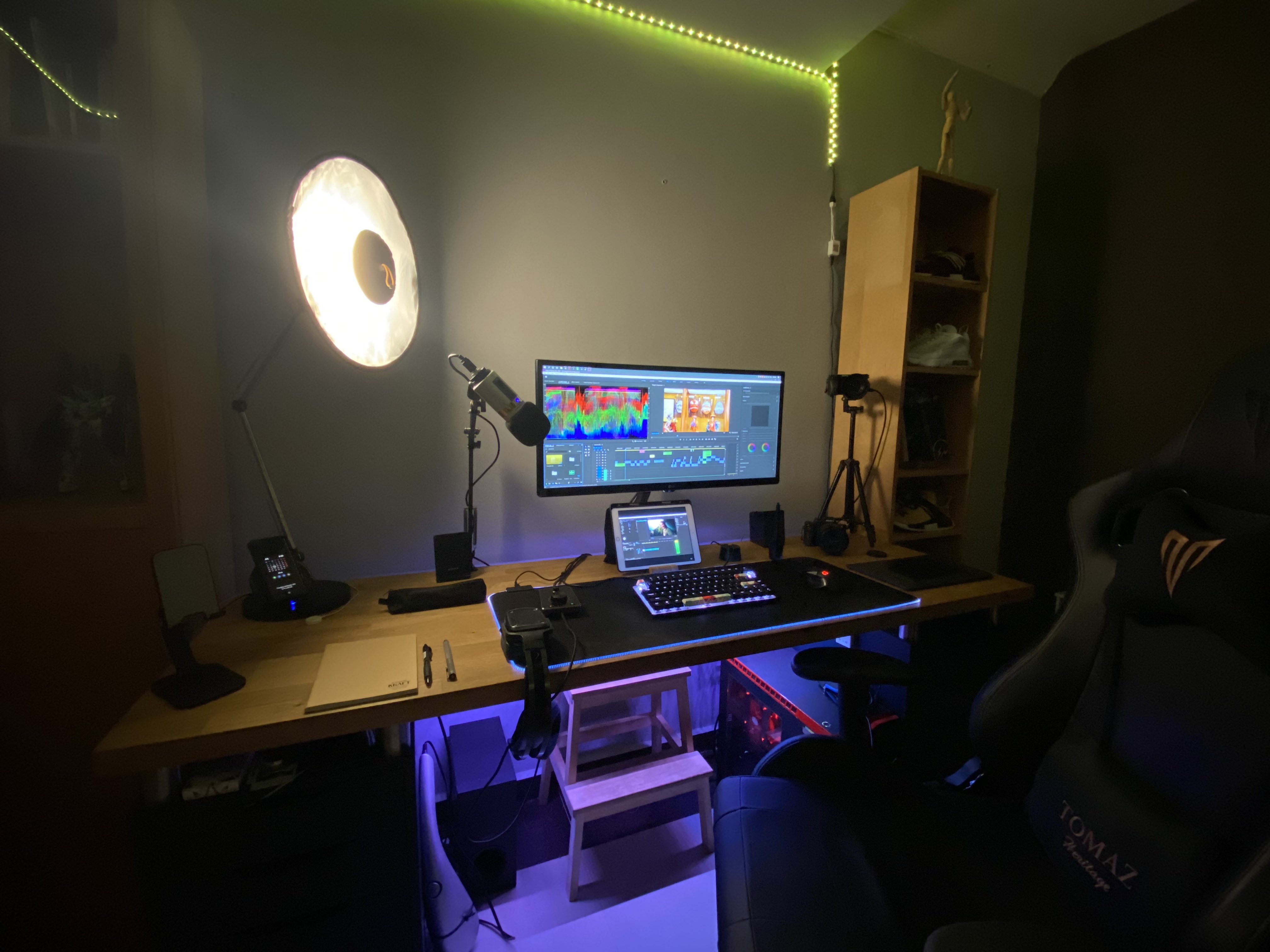 My own personal setup which is mainly used for Gaming/ Streaming and Video Editing.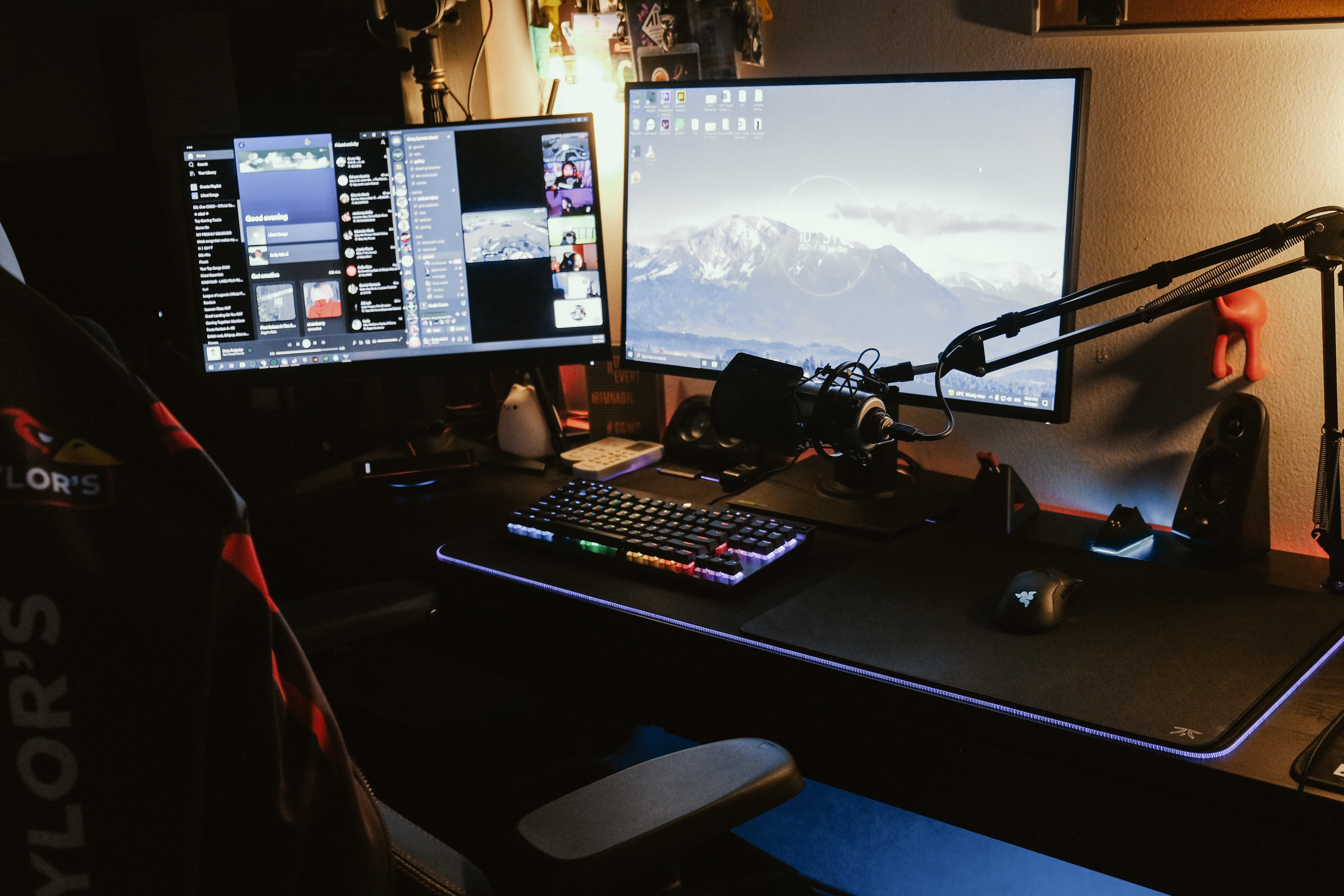 Some advice to those who are just starting their WFH space, please don't overspend on the stuff you need and slowly buy the items. If you ask me, I'd start with a good chair first as it's the most important aspect in the WFH experience.
The one thing I didn't add on is a second monitor to enhance your experience for WFH. Personally, the second monitor helps when you're one to multitask a lot and it's easier for you to put your work across the screen. Yes, it does take up a bit more space but it's very worth it!
With these stuff, I'm sure everyone can start building their WFH setup and work comfortably! Remember, it's still MCO so please stay safe, stay at home, and get vaccinated!