Seems like social media has been booming with anti-vaxxers all around
By the looks of it, everyone is getting sick of them anti-vaxxers. There's an account on Twitter known as @Khalids which has been spreading fake news against the Covid-19 vaccination programme in Malaysia.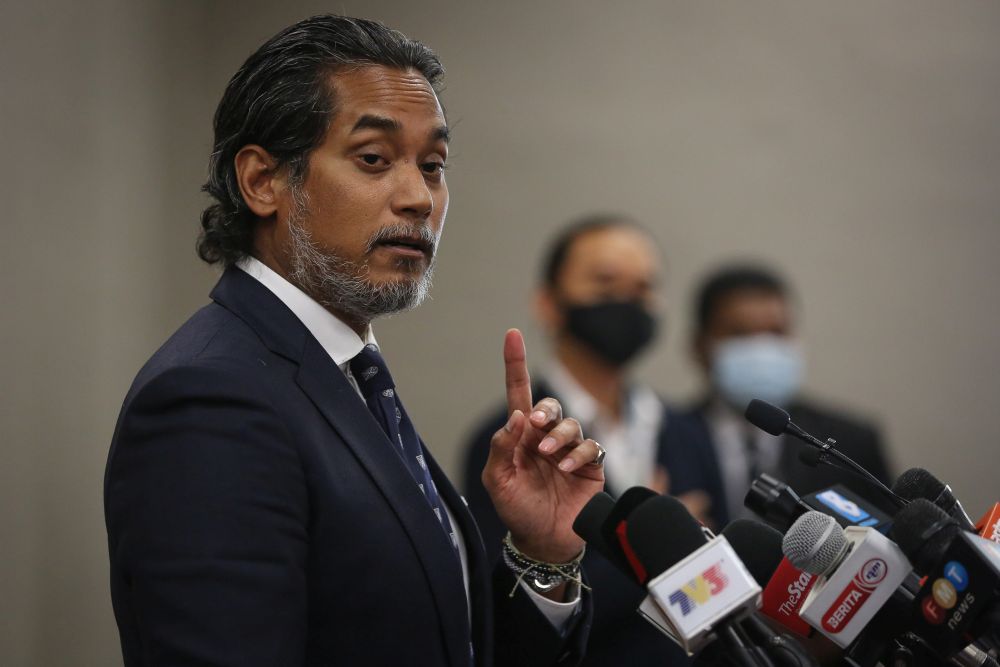 Khairy is getting sick and tired of the account spreading false information about the vaccinations
Health Minister Khairy Jamaluddin is now fed up with it and had took to his official Twitter and voiced out his thoughts.
"I have asked [Ministry of Health (MOH)] for a report to be lodged against @khalids with PDRM (Royal Malaysia Police) & MCMC (the Communications and Multimedia Commission) for spreading fake news regarding COVID-19 vaccination. Enough lies," he tweeted.
After the call out, the Twitter account had allegedly deactivated their account for a while but was later reactivated
A MOH spokesperson had informed that the report against @khalids involved a circulation of school teachers who had recently passed away as it was falsely claimed that those said teachers had complications due to the Covid-19 vaccine.
The tweet showed details of 128 teachers with their schools, date of vaccinations and death.
A link to a Telegram Group called "AEFI CASES – Covid Vaccines" was cited as their source. That same group was also involved in the spread of false information of singer Fitri Haris's wife, Fazilah Omar back in July 2021.
Many questioning the list that @khalids tweeted out as some refuted the claims of their death being due to the vaccine
A Twitter user (identity left anonymous for privacy) had replied to the tweet stating her father was one of the people in the list and he had died due to coronary artery disease and that the father had taken the dose two months prior to the date shown.
"This data is wrong. My dad died not because of the vaccine. This data was taken from social media without even checking or seeking permission from our family. And he made his own assumption that my father died due to a vaccine. It is too much," she said.
@Khalids being investigated by the Royal Malaysia Police (PDRM) after a report was lodged by the Ministry of Health (MOH)
The report was lodged on 9 October which was a day after Khairy has called out the account for spreading fake news. The investigation is being investigated under Section 500 of the Penal Code defamation, Section 505 (c) of the Penal Code for intent to incite or which is likely to incite any class or community of persons to commit any offence against any other class or community of persons.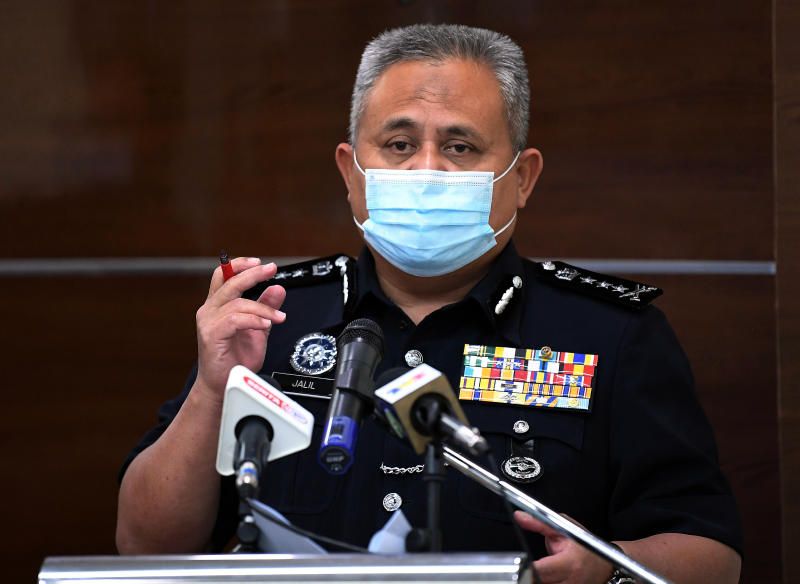 Action to be taken against those who spread false information on the vaccine
"The account owner is also being investigated under Section 233 of the Communications and Multimedia Act 1998 for misusing network facilities," said Bukit Aman CID director Datuk Seri Abd Jalil Hassan.
A friendly reminder to the public that everyone should not blatantly disrupt public order and safety and to not spread fake news about the Covid-19 vaccination. The PDRM will be taking action against those who do so.
If one were to say the vaccine is the cause of death of all these people, you should also remember that the vaccine is the reason why our cases are also going down. As of 10 October 2021, Malaysia has reported a total of 7,371 new daily cases and 10,959 individuals recovered from Covid-19.
If you know anyone who's an anti-vaxx, please encourage them to take the vaccine for the betterment of the country.
*Sources: Visual and Reference Credits to Social Media, Malaysiakini & various cross references for context.
FOMO much? Follow our Facebook and Instagram for more updates.