Anyone out there looking for a job?!
Malaysia is opening up again, interstate travel is now allowed and many sectors are finally returning to business, it's time for the opportunity of the lifetime to find yourself that dream job of yours!
JobStreet Malaysia Virtual Career Fair (VCF) will be retuning this ear from 14 to 16 October 2021 as they will introduce many new career tools and features which will be accessible to jobseekers before and during the event.
The upcoming VCF follows the success of JobStreet's Malaysia Career and Training Fair in July where over 500,000 jobseekers attended.
The upcoming VCF will focus towards helping jobseekers to future-proof their careers with in-demand roles as they connect them with employers who seek to boost their organization growth.
"The employment market is on the road to recovery as the economy begins to progressively open up again due to the national vaccination programme. As such, we are seeing much greater demand from both sides: Jobseekers seeking employment, and organisations looking to build strong and resilient teams," said Vic Sithasanan, Managing Director of JobStreet.
The event will have 4 key areas of specialisation:
Manufacturing
Sales & Marketing
Business Development
IT
Live interaction and on-the-spot interviews alongside live webinars with career coaches will be available during the career fair. To take I to another level, the career fair will incorporate tools such as an artificial intelligence (AI) resume builder, interview practice tool, cover letter builder and salary calculator tool.
JobStreet is known for enabling "Jobs that Matter" as they have over 40,000 online job postings per month. Thousands of jobs will be offered at the Virtual Career Fair across many industries in Malaysia as they leverage 20 years of experience in the career fair industry.
The current employment market is now currently recovering according to the Department of Statistics Malaysia (DOSM) as it was underpinned since the start of second quarter of 2021.
JobStreet seeks to encapsulate in-demand roles due to the fast-evolving world of work. They aim for jobseekers to have better future-poof careers as most roles have been "reimagined" due to the move towards digitalization. Furthermore, jobseekers will need to adapt and reskill themselves for the change of the Fourth Industrial Revolution said Vic.
What are you waiting for?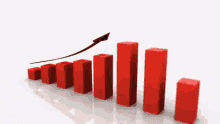 The economy is reopening, it's time to help to rebuild the Malaysian economy! It is encouraged for jobseekrs to register for the VCF and share their updated resumes so employers can find them using this service.
Interested in the career fair? You can pre-register for it at www.jobstreet.com.my/vcf
FOMO much? Follow our Facebook and Instagram for more updates.