by Mitchell W.
I was at Digital Mall last weekend to do some minor servicing for my Samsung Galaxy Note 9, and outta curiousity, I asked about the unreleased Samsung Galaxy Note 10.
The response that I received shocked me.
"Samsung ah? Eh no one will buy Samsung anymore after they try this phone bro..."
...and he whips this out...
The OnePlus 7 Pro -- which apparently is the most powerful phone currently being sold in the market.
How powerful?
Try having 12GB RAM!
Is it even still a smartphone anymore or is it a mini gaming laptop man??
I'll get on to the specs before we talk about this further...
PRICE: RM4,199
DISPLAY SCREEN: 6.67" of Fluid AMOLED capacitive touchscreen
BATTERY: 4,000 mAh
INTERNAL MEMORY + RAM: 256GB + 12GB
OPERATING SYSTEM: Android 9.0 (Pie); OxygenOS 9.5.7
CHIPSET: Qualcomm SDM855 Snapdragon 855 (7 nm)
PRIMARY CAMERA: 48 MP, f/1.6, (wide) | 8 MP, f/2.4, 78mm (telephoto) | 16 MP, f/2.2, 13mm (ultrawide)
SELFIE CAMERA: Motorized pop-up 16 MP, f/2.0, 25mm (wide)
AUDIO: Stereo Speaker WITHOUT 3.5mm jack
Another selling point of the smartphone is the motorized pop-up selfie camera.
From what I heard, the selfie camera is ultra sensitive -- so if your clumsy little butterfingers had accidentally let the phone slip, it'll just pop back into the phone.
I wasn't given the permission to test it out unfortunately... I was like "wah bro, your sales pitch for this phone damn geng...lemme try a drop test and see la..."
Obviously no one is stupid enough to actually let anyone (especially me...) drop a RM4,000+ smartphone on purpose la...
To date, the OnePlus 7 still doesn't have an IP rating -- though, it will be water resistant but on IP-certified like other premium flagship Android phones.
FACT: OnePluswants to cut costs by avoiding the IP certification.
Stingy much or just damn confident of its product?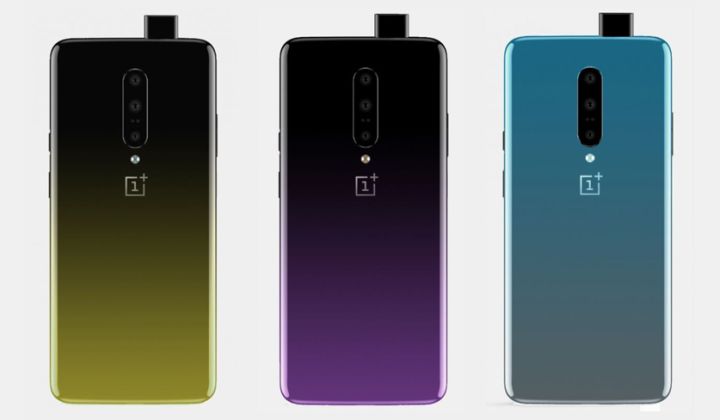 If RM4,199 for the Premium version of the OnePlus 7 Pro is too painful for you back account, there are slightly cheaper option:
1. OnePlus 7 Pro 256GB ROM + 8GB RAM = RM3,699
2. OnePlus 7 Pro 128GB ROM + 6GB RAM = RM3,099
...or you could settle for its smaller brother, the 6.41" OnePlus 7 -- with price starting from RM2,199.
All I can right now is that it has a great on-hand feel and it's pretty light -- which may or may not be a good thing for some of you.
Personally, I love a slim phone but I would like a little weight on it so I can tell that it's still in my pocket...
Having said that, idk if I'm convinced enough to abandon Samsung for the OnePlus just yet.
What do you think though?
Could this possibly be The Best Smartphone of 2019?
For now, I'm gonna stay glued to my Samsung Galaxy Note 9 cause not only is it the Best Smartphone of 2018, but it really is the best phone I've ever used. Sorry OnePlus...not this round.