As you're driving by Dataran Merdeka, you will definitely see the iconic Sultan Abdul Samad clock tower -- but haven't you ever wondered how it runs perfectly fine after so many years?
Well it's all cause of this man right here...
V. Kunasegaran has been the clock tower caretaker for the last 40+ years, starting work as early as 3.00AM!
Since 1999, he's been the only man holding down the fort and ensuring that the clock tower remains perfect, in all of its glory.
It is said that V. Kunasegaran doesn't even go home, but instead sleeps where he works.
On the bright side, he saves money on rental fees
With anyone as dedicated as him to take care of KL's big attraction, any employer should be more than happy to give a huge raise and a grand title upon promotion...but here's where the letter of increment literally ticked off the caretaker.
His employer had only given him just a RM10 raise!!!
That's not all; his promotion only came 2 weeks before his retirement...
His fellow colleagues have received RM90 increments, and it came much earlier than his.
Haihh..years of hardwork led to zero appreciation.
"I got promoted just two weeks before I retired and a RM10 raise. How is this fair?" said V. Kunasegaran.
Btw, this is a man who has received seven awards for excellence throughout his career, might I add.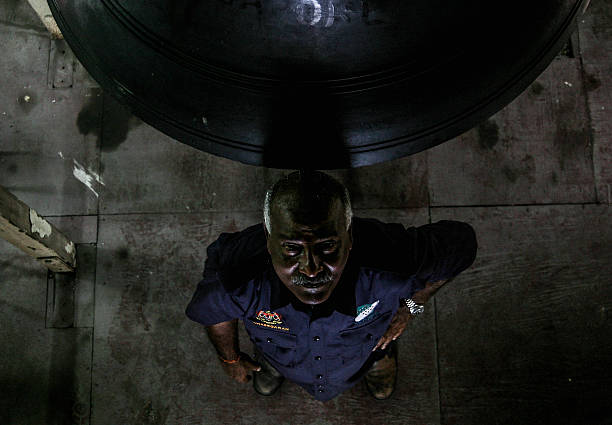 "I was upset with the raise they gave me," he added.
"I complained to the Department of Survey and Mapping Malaysia (Jupem)."
"Did my 42 years of service, where I took care of a national heritage, deserve only an increase of 80 sen a month? Even my grandchildren wouldn't want it."
"I am ashamed," he said.
"I worked so hard for the nation and only ask for a little in return, but they can't even give me that."
The only thing I can say is that life is unfair.
We don't always get what we deserve, but at least we can hold our head up and know that we've done our best.
If it means any consolation, we all love the clock tower...and people are still lining up to take photos there till this day.
Job well done man!
Credit: adaptation notes & images sourced from www.freemalaysiatoday.com
For original article please click HERE