Do you know who INVENTED Laksa?

This article otherwise known as the complete History of Laksa 101 .. recommended for all Culinary students & self-acclaimed Malaysian food aficionados
---
If there is one thing that all Malaysians are equally proud of, it would be none other than our local food.
Seriously, there is no other place with the same gastronomy that offers such rich and unique flavor profiles.
...Except maybe Singapore (but our food is still better and cheaper and most of the stalls are from Malaysia) (just kidding Singapore we love you)

ED's Notes: But seriously .. not that much :P
---
Nevertheless, many Malaysians are still rather clueless about Laksa's origins. Like, why do we have so many different types of laksa and how did they become a part of our cuisine?
Frustrated? Fret not, MYC! is here to guide you!
---
---
1) Why is it called LAKSA?
To be honest guys, there are many theories surrounding the origin of the name 'laksa'.
One theory traces it back to Hindi/Persian word '

lakhshah

', which refers to a type of vermicelli.
Now here is where it gets tricky.

The word 'lakhshah' is also said to be derived from the Sanskrit word lakshas (लकशस्) meaning "one hundred thousand" (100,000).
Do you think the word 'lakshas' was invented because the person was too lazy to count?
"How many noodles are in this bowl sir?"
"How should I know? 1000? 100,000? Lakshas! Count it yourself!"
----------
Another theory

states that laksa may have derived from the Chinese word

辣沙

(la sha) meaning "spicy sand". This is because of the ground dried prawns that give the laksa soup a distinctive sandy texture.

----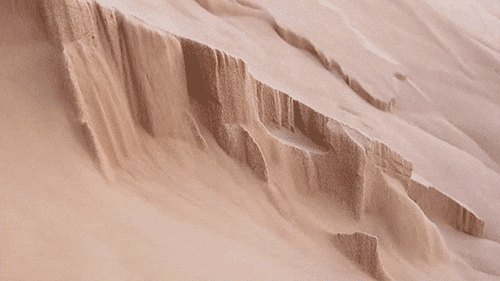 Sand does not sound particularly appetizing. Laksa>sand, anytime.
----
The last theory

is that the name sounds similar to the Hokkien word "

lup sup

" which meant 'dirty'. Why? Because the combination of water and ground spice gave the soup a murky and gritty appearance!
This does not look dirty. It looks delicious.
---
-------
2) It was created because of LOVE!
---
Many sources would provide a simple conclusion that the dish came from a Peranakan Nyonya origin. Circa the 15th century, overseas Chinese migrants had settled in many parts of Southeast Asia. These men were usually either part of expedition crews or independent spice traders.
These Chinese men intermarried with the local Malay women, from which came the mixed-race communities known as the Peranakan Nyonya.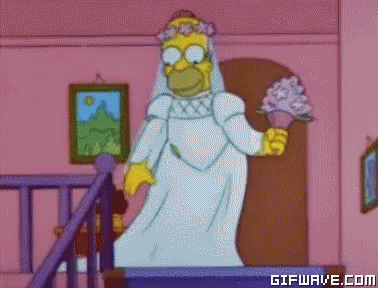 Now that's a spicy story! Can we now say that the laksa is a dish that's a match made in heaven?
-----------
In any case, it is important to know that this dish was never created by one person, but rather it has gone through an evolution which spanned generations!
For instance, a Malay fishing community may have started out by making fish broth with fish bones and small, unsellable bony fish in order to avoid wastage.
They added tamarind peel to get rid of the fishy smell and leftover spices and vegetables to taste. This created a unique flavor which may differ from one fishing community to the next.
As time passed, the dish found its way to the kitchens of the Peranakan Nyonya people, who created their own version of the recipe by adding essential spices such as bunga kantan. This is a crucial ingredient in Penang Asam Laksa!
The bunga kantan flower, also commonly used in kerabu and rojak.
3) There are

at least

7

types of Laksa in Malaysia ALONE!
According to the owner of Antara Restaurant in Kuala Lumpur, Isadora Chai:
"When you look at the styles in Penisular Malaysia, there is a natural geographical progression from North to South; from the more sour and thin gravies to the rich, creamy ones."
"Malaysians are very familiar with and possessive of their regional laksas because there is an emotional connection for a lot of people who have been eating a particular laksa all their lives."
...Which is very well said. We love our laksas!
As for all of the different types of laksa,
we will go through them one by one here:
#1 Asam Laksa (Penang)
Asam laksa has a fish-based, spicy and sour soup made from mackerel. Main ingredients include asam, lemongrass, chillies, tumeric and shallots. Served with cucumber, onion, and red chillies.
A coconut-based curry dish served with yellow noodles or beehoon. Topped with bean sprouts, bean curd puffs, sliced fish cakes, cockles and prawns.
-----
Laksa Johor is rather unique on this list as it uses

spaghetti!

The gravy is made using threadfin fish, wolf herrings, and dried prawns. Typically topped with cucumber, bean sprouts, Thai basil leaves, long beans and cucumber. Eat it with sambal and lime for an explosion of flavor!
-----
---
#4 Sarawak Laksa
-
Sarawak laksa is similar to curry laksa as they are both coconut-milk based. The broth uses up to 20 ingredients (that require grinding and blending) such as lemongrass, dried chilies, garlic, coriander, nutmeg and cloves. It is usually served with vermicelli/yellow noodles, with shredded egg, prawns, and shredded chicken.
---
--
#5 -Laksam (Kedah/East Coast)
-
Laksam can be found in East Coast Malaysia - particularly in Kedah and Kelantan.
ED's Notes: Now most West Coasters have never heard of this! Served in the form of 'rolled' rice noodle nuggets and drenched in a white gravy (kuah putih) that is made from a hearty blend of fish and coconut. Usually served with shredded vegetables with a side of chilies or sambal.
--
--
--
#6 Laksa Kuala Perlis
-
Laksa Kuala Perlis is a spicy and sour dish with a fish-based gravy. It uses eel, mackerel and sardines as main ingredients as well as dried chilies, asam gelugor, torch ginger flowers and polygonum leaves (daun kesum) for the gravy. In Perlis, the locals usually eat pulut udang with the laksa - which is said to add to the deliciousness!
--
--
--
#7 Nyonya Laksa
-
Laksa Nyonya can be found in Melaka. Similar to Thai Laksa, its fish-based broth is combined with coconut milk to produce a creamy, not-too-spicy, and slightly sweet taste. It appears similar to curry laksa, but the difference would be the toppings of eggs (hard-boiled/quail eggs), shredded cucumber and polygonum leaves (daun kesum).
--
--
---
Whew! That was a long list!
---
----
As we can all see, Malaysia's laksa only came into reality due to a harmonious combination of different cultures and races. Variety is indeed the spice of life in this case!
---
By the way, our curry laksa was ranked #2 in Lonely Planet's 'Ultimate Eat List 2018', and Penang Asam Laksa has been ranked #7 on CNN World's 50 Best Foods List!

---
We hope you have enjoyed this -brief- crash course on our beloved Malaysian Laksa!
---
For more fascinating articles, stay tuned to MYC!
---
--
---
---
--
--