by Mitchell W.
Ok it is pretty common for people to take desperate measures for money...especially if it is for a life-or-death situation like owing a loan shark or some sh*t, but this man in China, Mr. Lu, has done something so unspeakable for something so incredibly stupid that we just go...
He sold his baby daughter to a random couple for RM47,000...and for what???
To pay for a friggin' Cam-Girl service!
Like dawg... a high-profile escort would be cheaper than a live-video kink service -- and you'd actually get real life "action" for the money you pay.
Authorities started to investigate this case when they found out that the adoption couple had attempted to get an ID for the girl with a false birth certificate.
Lu apparently had told some sad loada crap to the couple that he had no money to raise his daughter when his wife disappeared.
The couple, who had lost their biological son in 2017 from fertility problems, bought into that crap and paid the man RM47,000 for "nutrition fees" and signed an "adoption contract" with Lu before taking their "new" baby girl home.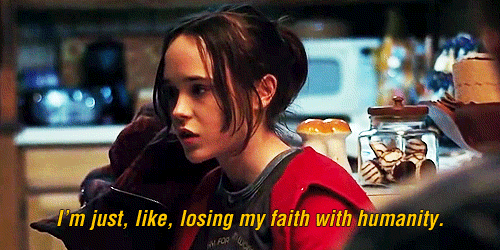 We don't know how the baby is doing with her new adoptive parents, but we do know that Lu has been charged with child-trafficking to fund his lustful addiction.
Another thing we can say is that it is possible that this couple could actually provide the little child with an actual family -- filled with love and care; it would still be a better choice than this sad excuse of a man.
People...you can't imagine how hard it is to be blessed with a child, and how many families would do anything for one of their own; please do not throw (...or sell) such a wonderful blessing.
It hurts our hearts to know that there are people out there who would throw away a true gem for a cyber-kink that you can't even "get you off".
If you want your "3 mins in Heaven", go to the alleyways and get some REAL action at least...and you'd pay nothing more than the price of a date at a decent restaurant.