by Mitchell W.
I woke up this morning with this piece of news that made me gasp and shed tears...
NBA Hall-of-Famer and LA Lakers Legend, Kobe Bryant was reported to have had been killed in a freak accident at 9.47AM yesterday in California, where the helicopter that he was in crashed and turned into a ball of flames, at the hills above Calabasas.
His 13-year-old daughter, Gianna Maria-Onore Bryant too was killed in that crash, along with 9 others in the helicopter.
The Sikorsky S-76B helicopter took off from John Wayne Airport at 9.06AM yesterday.
Prior to this crash, there are no reports of technical glitches or complaints in regards to the chopper, so what caused the crash, it has yet to be determined.
This news was a tough pill to swallow for many...like his family, his community, his Lakers teammates of 20 years, etc...
Many fell the the ground and cried when the news broke out.
We've celebrated his many MVP successes, his 60-points retirement game, the children books he has been writing, and the family that he gets to enjoy life with...but this tragedy is almost too much to bear.
Life was over too soon for all 11 deceased victims of the crash.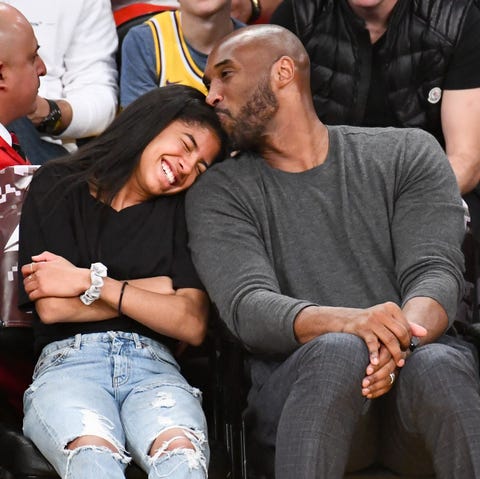 May they find peace and joy in Heaven.
As for Kobe, I wished he knew how much of an impact that he had on me, especially when I first picked up a basketball at the age of 12 and went on to play ball for school and all the way to district-level competitions.
You've been my NBA MVP from the day I fell in love with the Lakers...
You were the reason I was different -- cause Michael Jordan was not my favourite player...you were.
RIP Kobe Bean Bryant
While people were saying they wanna be "Like Mike"... I just wanted to "KOBE!"