Did you know that you could very well be "richer" than you think?
Yeah I mean once you've calculated all the coins that you have laying around on the floor or in your pockets.
Like the most people, we consider ourselves "rich", depending on the number of figures that appear when we use the ATM machine - but do you know much money you really have, if you counted your coins too?
Well good news is that now there'll be Coin Deposit machines @ your bank branch!
So much better than leaving your coins in your container or "piggy bank" right?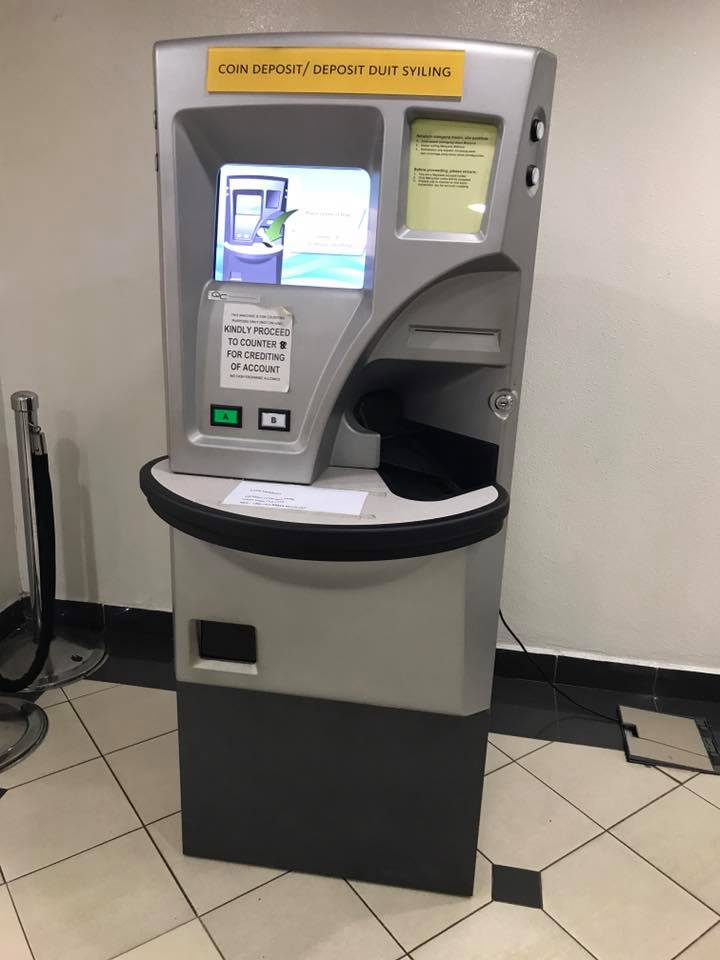 Here's How to Use It:
STEP 1:
Select the language and then pour in the coins in the coin compartment when instructed.
STEP 2:
Wait for the machine to count the coins.
(There may be coins that will be ejected - take it from the tray below and try again.)
STEP 3:
After depositing the coins, the machine will print out two slips for you – a receipt and a voucher.
(The voucher is only valid for one day so you must deposit it quick!)
STEP 4:
Fill in a deposit form and get a number. Present both slips and the deposit form so that the bank staff can perform the transaction.
Still not clear?
Then we hope this video will help you more: