Bored from watching Netflix all alone at home? Need a better way to enjoy your Netflix LDR sessions? A Malaysian developer was in your shoes before when he wanted to watch Netflix with his friend virtually.
Nazreen, who is a Master's student in London tried using a chrome extension 'Netflix Party' that enables users to watch Netflix virtually with friends. However, the extension had many issues that were unresolved and this led to Nazreen coming up with a new one that is BETTER AND MORE USER FRIENDLY.
Introducing, 'Watch Netflix Together', an extension that provides users with a link to share with their friends while watching Netflix.
The best part is it comes with a messaging platform that incorporates emojis for better interaction with your friends. And did I forgot to mention that it is FREE OF CHARGE?
Wait! If you are an avid illegal content streamer, don't be too excited. Sadly, the extension does not allow users to stream Netflix content that is not available in his or her region.
For example, The Office is available in the US but not in Malaysia. Thus, you won't be able to host watch party with friends in the US.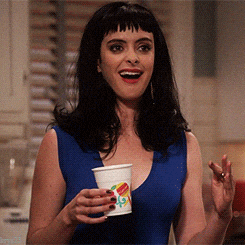 (Ugh, my excitement only lasted for 1 second)
For Nazreen, 'Watch Netflix Together' was just the beginning of his app development journey. There are still more micro products on the way with his flatmate, Kumbirai who was his assistant in the project.
I guess for the fact that we can't run away from lockdowns and restrictions, this extension does come in handy for me who gets bored watching Netflix all alone.
But too bad, this still doesn't solve those who are into Friends with Benefits while Netflix-ing.
Credits to Vulcan Post for the story.
Having FOMO? Follow us on Facebook, Instagram, and Youtube for more stories and updates.