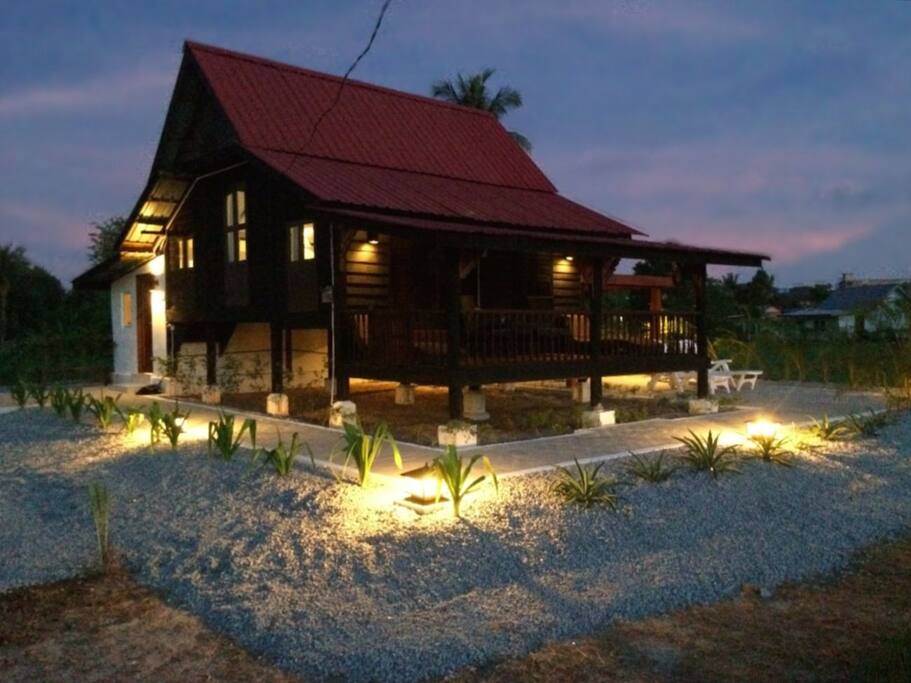 The Love Shack: A Romantic Getaway @ Langkawi, Kedah
RM298/night
5-Star Rating
The Love Shack may look traditional with its dark wood, built right on the sand and may seem unconvincing but as soon as you step in, it's a whole different world. The entire home of 2 beds in 1 spacious room that fit up to 4 guests offers you a quiet and serene gateway. Worry not of the amenities provided as it has the complete list of WiFi, a kitchen, air conditioning, a TV and a huge parking space for you to have the tip top stay!
Why is it fun?
Not to mention it's only RM298 per night, it is definitely worth the money for not only couples but a family too and it is located just 5 minutes walk away from the beautiful Cenang Beach!
Breath-taking Cityscape: Regalia Residences @ Kuala Lumpur
RM165/night
5-Star Rating
If a gorgeous view of a city skyline is your thing, then a night or two at Regalia is sure to satisfy that vista craving. Nestled in our very own backyard of Kuala Lumpur, you'd think that such a view would cost a bomb - you're wrong. The cherry on the cake is if course the "Infinity Pool" and while, no, the pool doesn't go on forever - the view certainly does.
Why is it fun?
TL; DR version of the above:
1. It's near
2. It's affordable
3. It's gorgeous
Airbnb Horror Stories
Sometimes, travels don't go as planned (for both hosts and guests).
Host:
Mark had rented his Canadian home to a group of 4 who were in town to attend a wedding. However, after receiving concerning text messages from his neighbour who reported a bu of more than 100 people had arrived and stormed the house, Mark rushed over but arrived too late. Even after succesffully getting rid of everyone, the damage ranged from broken furniture, shattered glass, used condoms and bodily fluids everywhere. The damages? $75,000 (RM330,000).
Guest:
19-year-old Jacob Lopez was visiting Madrid and had booked a room of an apartment to stay. The host, who was a transvestite living as a make, repeatedly tried to kiss him just moments after he arrived. Poor Jacob was then threatened that he would have to sleep in the streets without his belongings, unless he took off his pants. The host even started rampaging in the kitchen. Jacob managed to escape when he concocted a story that his friends knew where he was and would call the police if he didn't meet up with them soon. Yikes!