Be hold! The famous Japan chain store Don Don Donki is finally coming to Malaysia. Expect to see its' first outlet coming live to you in Lot 10, Bukit Bintang, which is close to the Zara outlet facing the streets!
Oh Oh! This means more people, more traffic and more queue! Is there a possibility for social distance?? (raise an eyebrow)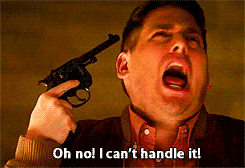 Though the news was announced on their Facebook page on April 9, the official opening date is still yet to be confirmed.
Known as Don Quijote in Japan, Don Don Donki is famous for selling a wide variety of good quality items including electronics, stationery, Japanese snacks, personal beauty care products, toys and household items. All prices are CHEAP and AFFORDABLE!
(It's bigger and better than Daiso)
If you've been to Japan, you would be familiar with their famous significant blue penguin mascot.
I guess it's good timing for Don Don Donki to arrive in Malaysia at this time. At least, we have something to look forward to during this pandemic.
*Cue Don Don Donki's theme song*
"When I'm free, I take myself to Don Don Donki All my dreams come true, they do, whenever I go there. I can go there on a treasure hunt to find whatever I want. Whatever I want, anything I need, I can find it for sure….."
Credits to Says and Klook for the initial coverage.
Having FOMO? Follow us on Facebook, Instagram, and Youtube for more stories and updates.