It's CNY, which means that holiday is here, you wanna go somewhere to spend time with your family and friends, somewhere you can spend quality time free from congested traffic and crowd and nonsense. You're thinking about chilling at home with your family but it's too sweltering for anyone to chill, so where do you go? Well. I've got you covered!
Ulu Slim Hot Springs
It's CNY, so go treat yourself and your loved ones to a dipping at the Ulu Slm Hot Springs! Relieve some of those sore muscles that you've been straining too hard working in the big cities. The temperature of the springs reaches 104'C so it's perfect for making boiled eggs to snack on while you soak your feet (Yes, it's allowed, seriously). This wonderful gift from nature is only 1 hour 30 minutes away from Kuala Lumpur.
Tunku Abdul Rahman Marine Park
While it lacks the sandpit in your nearby park that you're so proud of, it makes up with a collection of idyllic islands; Gaya Island, Sapi Island, Mamutik Island and Sulug Island, perfect for island hoppers who seek the thrill of getting away from civilization. To get there, you can take a ferry from Jesselton Point terminal, which is also a nice little quaintly pier, perfect for your Instagram!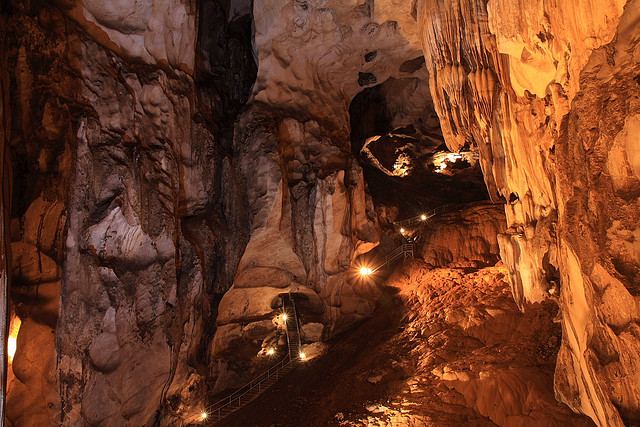 Gua Tempurung
After you have a taste of Ipoh's finest food, why not go check out Gua Tempurung? It's just about a 30-minute drive from the city of Ipoh and it's full of limestone formation and underground tunnels for you to explore, definitely a must for the adventurous ones.