Introduction
From cash to credit/ debit cards and now e-wallets, the way we pay for things has evolved tremendously over the years. As the new norm unfolds in the midst of a unfathomable pandemic, e-wallets are now the most user friendly tool for every old and young.
First, what is exactly an e-wallet?
E-wallet is a type of pre-paid account where it allows users to store their money in a virtual account for future transactions. The money comes from the bank accounts you choose to link to your e-wallet.
The best part about e-wallets is the freebies and payment deals offered by the company. (YAYY FREE STUFF)
Flight tickets, movies tickets, online purchases and groceries, all can be paid using an e-wallet. Besides, government is also using e-wallets to offer financial incentives, for instance, the e-Penjana credit.
According to Bank Negara Malaysia, there are 48 non-bank e-wallets and 6 bank e-wallets available in Malaysia.
Apparently, e-wallet users consist of 45% of Gen Z (aged 5 to 21) and Millennials. Despite knowing the mega-three e-wallet companies (TnG, GrabPay and Boost), are you aware of these e-wallets in Malaysia? Besides, what are the pros and cons of each e-wallet?
We round up for you in….Infographic Style!
The Mega-Three
Boost, Touch and Go e-wallet and Grab Pay have the highest percentage of users in the market. The reason for this is because they are the first companies that disrupt the financial transaction industry with an e-wallet concept in Malaysia.
Among the three, they are similar in terms of:
Requiring a minimum top-up rate

Does not link to ATMs for withdrawals

Make payment via QR codes

Exclusive vouchers up for grabs
Despite the similarities, some of their benefits and disadvantages can be slightly different.
Based on the info above, there is a huge difference in required top up amount for each e-wallet. TnG has the lowest minimum threshold whereas Grab is the highest. This is probably because TnG e-wallets are widely applicable and commonly used among Malaysians. It can also be used to pay for road tolls. Hence, the minimum top up rate is set at RM10.
E-wallet By Banks
Besides the Mega Three, our local banks also jump on the bandwagon to come up with their very own e-wallets for their users.
E-wallets from banks are different from the common e-wallets we know in the market. Usually, the e-wallets are only catered to people who have a bank account within the particular bank. Registration process is more complicated as well. Besides, you won't get much rewards and loyalty treats from using e-wallets. It's mainly a tool to make payment easier without a card.
If you want to enjoy the most benefits from a bank, the best is still signing up for a credit card.
Can you spot the ones that you are familiar with?
The Hidden Ones
Aside from Boost, Touch and Go e-wallet and Grab Pay, there are 45 more HIDDEN e-wallets that are available in Malaysia.
Check out the picture below and ask yourself how many have you actually heard of?
Some of the e-wallets were established to serve for a specific purpose such as e-commerce, petrol refuel or gaming. However, there are also e-wallets that are looking forward to compete with the MEGA THREE. (Sounds like the dawn to an e-wallet infinity war….)
The reason that these e-wallets are not known by many is because they are targeting users in niche market. Areas that these e-wallets can apply to are within a very limited range. For example, Setel is for petrol pumping purposes and can only be used in Petronas kiosks.
Final thoughts
Many companies decide to incorporate the e-wallet trend to enable a more seamless payment for their service. However, how many of these can actually remain in the market in the long run? Given that Boost, TnG and Grab has similar functions, do you think they would merge into one platform in the near future? Would cash slowly be redundant for the next 10, 20 or 30 years?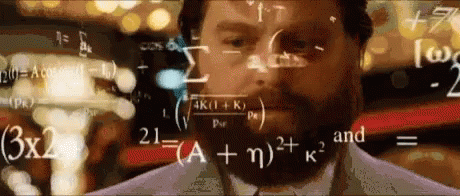 FOMO much? Follow our Facebook, Instagram and Youtube for more updates