How long have you waited for a beach vacation? Do you miss the soothing tropical breeze, warm bright sunlight and rejuvenating atmosphere for an escape of your lifetime? Well, we know travel affected by the borders closure. Check out this Malaysian home-grown brand that brings you beach life experience right to your home.
Introducing Summerie, a fusion of 'Summer' and 'Reverie' product range designed with wholesome botanical extracts to evoke that idyllic sense of wellness.
The launch was initially delayed due to the MCO, however, with people being more consciously aware of their hygiene; this is the best time to bring Malaysians a summerie escape in every shower, every bath.
Made With Organic Sunflower Oil For Skin Moisturizing Benefits
Sunflower Oil is non-irritant and user friendly for different types of skin. It's highly absorbent and won't clog pores. Hence, it helps in keeping our skin moisture always and maintains the skin's natural barrier.
Summer Fresh Colours For The Millennials
Summerie has 11 products in total (4 hair wash, 4 body care, 1 sanitiser, 1 spray sanitiser and 1 conditioner) and all are packaged with pastel colours that reflect the summer essence. Besides, it goes well with your portrait pictures for the gram.
94% Natural Ingredients and Silicone Free
Other than having vitamins A, B, C and E, each Summerie's formulation consists of 94% natural origin ingredients. They are all free from SLS and SLES, parabens, mineral oil and synthetic colouring, with no-animal derived ingredients.
Easy Access & Affordability
Summerie aims to reach millennials by providing organic affordable personal care products that has the same healthy functions as other luxury brands in the market. With that, Summerie has partnered up with Guardian to place their products in all Guardian stores nationwide. The retail price is between RM4.90 and RM17.90.
Long Lasting Fragrance
Summerie has invited two of their fans to the media launch for presenting a product review. Both Eros and Nelissa highly recommend users to try the Grapefruit flavour. The fragrance has a long-lasting effect on their skin, and also smooths out our skin texture.
From left, Eros (@fishmeatdie) and Nelissa (@Nelissanizam)
Final thoughts
We are grateful to be invited to the Summerie media launch and enjoy an in-person product experience. Here are some throwback pictures to the launch at The Farm Food Craft:
From left, Anna Hull (Commercial Director Malaysia & Brunei Guardian Health And Beauty Sdn Bhd), Mr Soren Lauridsen (CEO of South East Asia Guardian Healthy & Beauty), Mr Lum Chong Heng (Commerical Director of L&S Cosmetics Sdn Bhd) and Tiffany Choo (Head of Personal Care Guardian Health And Beauty Sdn Bhd)
From left, Eros Erfe (Beauty Blogger), Ms Wahida Rafi (Assistant Brand Manager of Summerie), Nelissa Nizam (Malaysian Actress), and Ms Hee Chiu Yen (Senior R&D Chemist of Summerie)
So why go to the beach when you can bring the beach to your shower room?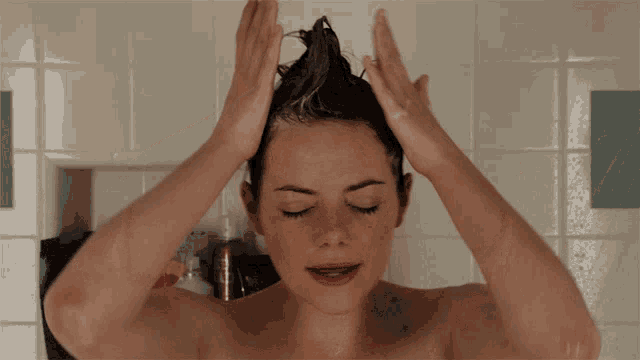 Summerie Home-Grown Personal Care
Price range: RM4.90 to RM17.90 (retail price)
Facebook: summerie
Instagram: summeriemy
Website: www.summerie.my
#summeriemy #summerieXguardian #madeinmalaysia #guardian #personalcare #beautycare #summerescape
FOMO much? Follow our Facebook, Instagram and Youtube for more updates