Today, there are 732 confirmed cases today in Malaysia. 724 of them are local transmissions and 8 of them are imported cases. In the last 24 hours, 580 patients have successfully recovered but sadly there are 6 deaths.
As we all know by now that government has recently imposed a new directive to request people who are in managerial and supervisory positions in red zone locations to work from home. Many Malaysians are confused and frustrated with the limiting information provided by the government. Netizens on Twitter are complaining with how MITI has poorly communicated the whole directive this morning.
After reading all the news sources and MITI's press release, here is what we know:
1. This WFH directive only applies to people in supervisory and higher managerial roles.
2. However, if there is a need, only 10% of employees in such positions are allowed to work in the office and it can only be 3 days per week, from 10am to 2pm. This rule only applies to finance, planning, administration, law, ICT and accounting fields.
3. This WFH directive only applies to people in the red zones which are Sabah, Selangor, KL, Labuan and Putrajaya.
4. The people who falls under the categories mentioned in 2. will need a consent letter from the employer.
5. Companies do not need to submit any application for approval.
6. Industries that are not affected by this work from home order are restaurants, food and beverage, supermarkets, convenience stores and other forms of service based companies.
7. Swab tests are compulsory for foreign workers who work as security guards and construction workers. However, it is encouraged for employees in red zone locations to take the swab test.
So guys, please calm down. The order only applies to supervisory and higher managerial positions.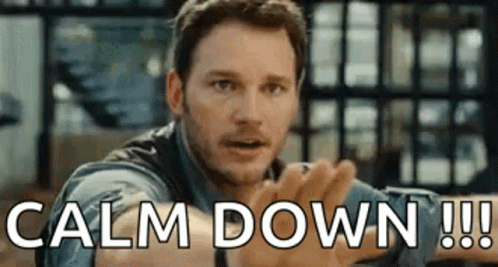 Nevertheless, our government really needs to get an expert PR specialist or political communicator to revise their speeches, press releases and announcements to avoid any future confusion. Cause really, this is not the first time our government has messed up our minds.
#pandemic2020 #covid19 #malaysiannews #RMCO #coronavirus #kitajagakita #StaySafe #StaySane #StayHome
Credits to KKM and The Edge for the resources.
FOMO much? Follow our Facebook and Instagram for more updates.