As Malaysians, everyone knows we love one thing which is shopping. Due to the pandemic, we have been pulled towards online shopping as it is convenient.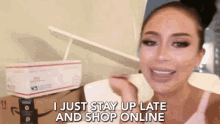 But did you know, Malaysians lose an average of RM100,000 a day due to cyber scammers? This is due to online shoppers being an easy target as some people do not double check the details on the checkout pages.
According to police statistics, there has been a spike of almost 70% in online shopping fraud cases. This is all due to Covid-19 as most physical stores were closed and Malaysians had no choice to use online shopping services instead.
China Press had reported that as of 20 December, there had been a total of 5,759 cases of online shopping fraud received by the police. The reports have an involved total of RM35,882,385.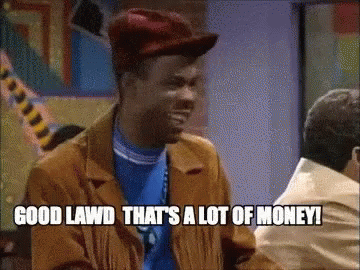 In comparison to the same period from the previous year, there has been a hike of 69.8% where 3,390 cases were reported and it involved a total of RM22,490,837.
In average, Malaysian shoppers are fleeced with at least RM100,000 a day with each case averaging at RM6,200.
Honestly though, do you all really spend that much money online shopping? Curious to know.
Director of the Bukit Aman Commercial Crime Investigation Department, Datuk Zainuddin Yaacob said that the majority of people were scammed for purchases of car accessories and smartphones where the price ranges between hundreds and thousands of ringgit.
"Once the money changed hands, the scammers would give excuses for late delivery of goods. Eventually, they would become uncontactable. Only then would shoppers realise that they had been scammed," said Zainuddin.
What are the top social media pages that users get scammed by?
1. Facebook – 2,319 cases (RM14,503,786)
2. Mudah.my – 1,110 cases (RM3,668,437)
3. Instagram – 1,087 cases (RM5,466,886)
4. Whatsapp – 539 cases (RM5,685,916)
5. Shopee – 224 cases (RM836,531)
Not to forget, other popular social media and e-commerce platforms were also involved such as Telegram, WeChat, Lazada and Carousell.
Zainuddin said police had yet to cripple any of the online scammers as he did not discount the possibility of the existence of online shopping syndicates.
The police will be monitoring and will also raise public awareness of online shopping scams as they anticipate a higher spike in the coming year.
Credits to TheSunDaily for the initial coverage.

FOMO much? Follow our Facebook and Instagram for more updates.