It's been a while since we've seen some wholesome content. For todays dose of wholesomeness, a woman had attempted to help her injured boyfriend to do his Foodpanda deliveries.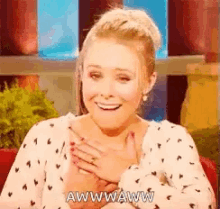 As the pandemic is currently ongoing and as new MCO has been announced, netizens had started jobs as delivery service drivers for Grab and Foodpanda.
It isn't easy for them to earn a living daily as they need to work long hours, but they too are prone to high risks such as bad weather as they'll be more prone to accidents.
Recently, a Malaysian TikToker, Hsiang Yee, took a video of her attempt in helping her boyfriend, who is a Foodpanda rider, to cover up his remining shift as he injured himself. In her video, she attempted put on the boyfriends work outfit and sneak out of the house to cover the afternoon shift.
She went to the extent of turning off the boyfriend's alarm and setting his phone to silent mode too!
Users of the app also took to the comments section and commented on how wholesome it is for her to take her boyfriends shifts and also voiced their concerns for her to stay safe.

Image via @hellohsiang (TikTok)

Image via @hellohsiang (TikTok)

Image via @hellohsiang (TikTok)
To any of our readers who may attempt this for their boyfriends/husbands, it is against the company policy for someone to use the app under a different name! They could get fired from the job. Fortunately, her boyfriend woke up in time and managed to stop her.
Think that was adorable? Check out this video of how she cares for her boyfriend after a long day of work! Awww!
Credits to World Of Buzz for the initial coverage.

FOMO much? Follow our Facebook and Instagram for more updates.