It's MCO 2.0 time.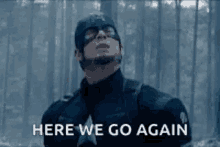 As the nation has been influenced to a nationwide emergency, many are switching back to work from home. An interesting insight was posted on social media recently as even TV Journalists are working from home.
But wait, isn't that quite normal to see during the pandemic?
Not exactly, nut the behind the scene of it caught the attention of netizens around. Geegee Ahmad of the AWANI Pagi team had shared her home setup on how she presents the live news away from the studio.
The setup consists of a HD webcam and a Microsoft Surface Pro with an iPad used as a text prompter. That's rather simple in comparison to my own computer setup, no joke. Can you relate Editor B?
The devices were all arranged nicely and for extra height, it was placed on top of an IKEA box! There were also ring lights behind the devices.
Who says you need an expensive tabletop or riser? If it works, it works.
As Lowyat.Net reached out to Geegee, she had shared that the behind the scenes were more than what we saw as they start as early as 4:30AM for the live broadcast.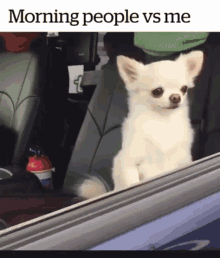 Yup, this is me right here if I were to wake up at 4:30am.
During the duration between 4:30AM till 7:30AM, the Awani team ensure that their news pieces, stories and also environment for the presenter is fully tested and ready to go. As WFH has different elements to cover, the most important bit is the lighting, audio and internet connection must be good.
Geegee told that the live feed takes place on Skype, but she also needs to rely on her phone for audio queues from the Awani technical team at the studio. There is a backend app that Awani journalists utilize and stories submitted can be prompted onto the iPad. Although, she still has to manually tap the device to go to the next screen.
She also shares how her other colleagues do their session for AWANI Pagi which includes Hakim Rahman and Nursyazwani Saiful Sham as well as Niaga AWANI's Rizal Zulkapli who all broadcast their stories from home.
So, how was the end result? Check the video out!
Credit to Lowyat for the initial coverage.

FOMO much? Follow our Facebook and Instagram for more updates.