I think I'm not the only one, but other Malaysians find speedbumps pretty annoying, especially when there's two or three of them located near each other.
This man in Terengganu had done the most ridiculous thing which caused a commotion in his neighborhood by building not 2, not 3 but 11 speed bumps on the road beside his house!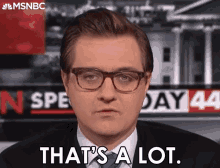 As reported by Bernama, the situation went viral on social media after a resident of Kampung Padang Luas, Jertih shared the picture online.
The 11 speedbumps were put along a 40m distance which made it difficult for people to drive on the main road.

Image via Harian Metro
The man who built the bumps who has been identified as Muhamad Roslam Harun, has apologized for his actions as police went to check out the situation
He explained that he was annoyed by the loud noises of cars driving by his home regardless of the time of the day. I'm going to assume that he's talking about those modified Myvi's with loud exhausts on them.

Example of a loud Myvi:
"My bedroom is on the side of the house that is closest to the road, so all the noise from the cars and the motorcycles always disturbed my sleep". The man also suffers from mental health issues but has not received treatment for it as reported by Bernama.
So, how did he afford to build those speedbumps?
He had withdrawn his Employees Provident Fund (EPF) money which amounted at RM5,000 and used RM1,080 of it to purchase the materials and build the bumps.

How I imagine drivers going over these speedbumps
The road has now been leveled back to normal after police intervention.
"Yesterday morning, a police officer came to see me. He advised me nicely to remove all the bumps," Nor Muhamad said.
"So yesterday, I hired a bulldozer to level all the 13 humps, including the two original humps that were there."
He did not intend to cause a commotion as he initially wanted to make small bumps only, but due to the tar hardening quickly, the bumps were too high that only four-wheel drives can pass through it.
No wonder people complained about it, imagine driving a lowered car.
To our readers, if you want to build something like this, please ensure you inform he authorities about doing so as they can hopefully provide a better solution to your issues!
Credit to Says for the initial coverage.

FOMO much? Follow our Facebook and Instagram for more updates.