A Malaysian female has been connected in the mysterious disappearance of millions of dollars in cash from a Casino situated in Jeju Island, South Korea.
According to a police report, over 14 billion won (~US$13 Million) or RM52 million had mysteriously went missing from the Landing Casino of Jeju Shinhwa World, one of the latest resorts on Jeju Island.

Image via Macau Business
It was said that the woman is working as a fund manager at the Landing Casino. She had gone on a vacation and did not return to work at the end of December. The executive director, Wong Hoi Po said Landing have not been able to reach the woman.
According to The Korea Times, the management of the casino has since filed a complaint with the police against the woman and a manhunt is now underway.
It is believed that more than two people were involved in the operation. This is due to the weight of the money as if all the money was in 50,000 won (~45USD) each, there would have been 291,200 notes which would weigh a nearly 281KG.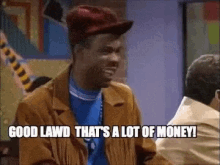 How did that even get through airport security? Even if we bought extra weight, we can't get all of that passed LOL
Yonhap had reported that South Korean police had discovered 8.1 billion won (~RM29.7 million) at the woman's residence and are currently looking back at CCTV footage to track the woman.
As the case is still new, we'll keep you updated on what happens! Stay tuned.
Credit to World Of Buzz for the initial coverage.

FOMO much? Follow our Facebook and Instagram for more updates.