We all know that when we drive, both hands must always be on the wheel. (Unless you're Vin Diesel that is)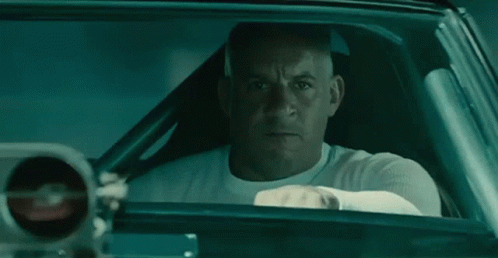 (Don't drive like him)
As reported by The Star, the suspect is a 40-year-old man and the incident took place around 5.50pm on Sunday 17 January.
Chief ACP Anuar Omar of the Brickfields district police had said the man admitted to using his phone while driving and was distracted.

Image via theAsianparent
*image is for illustration purposes only*
The man had crashed his car into the roadblock signage and thankfully no one was hurt (Except for the man's pride).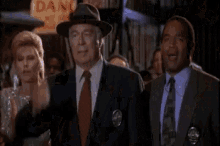 The authorities had arrested the man and seized his car according to a report by Bernama.
Anuar Omar told the press that "He claimed that he had gone out to buy food at Taman Gembira in Old Klang Road."
"The suspect does not have a criminal record and his urine also tested negative for drugs," he added.
The case is currently being investigated under Section 26(2) of the Police Act 1967
Chief Anuar Omar urges the public to be more cautious while driving as you could put your life and others lives in danger when committing such an act.
Lesson learnt ladies and gentlemen, don't text and drive. If you really must do so, go on handsfree mode on your phone or even connect it to Bluetooth if available. We are just 1 week in this MCO, we got another week (or more) to go, stay safe #KitaJagaKita.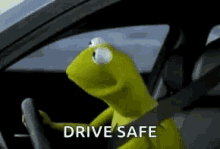 Here is a list of Road Blocks during the MCO period (Recieved by "Group sebelah" on Whatsapp):
Better safe than sorry right?
PKP & Darurat - Roadblock 24jam
SERDANG
-Lrt Bk5
-Batu6 Jln Puchong
-Serdang Raya8 near Maybank
-Jln Putra Permai hala pasar borong
AMPANG
-Shamelin
-Ampang Point ke Ampang
-Pandan Indah Bomba
-Desa 288 Ampang Point
-Klang Gate Petronas
-Cheras Indah LRT
KUALA LANGAT
-SJR BANTING
Lokasi Hadapan Petronas Olak Lempit/Kilang Shanwo
-SJR SG JAROM
Jln Seri Cheeding
-SJR TELOK PANGLIMA GARANG Batu 7 Sijangkang
-SJR LEBUHRAYA SKVE LALUAN KELUAR
-SKR SAUJANA PUTRA LALUAN KELUAR
KAJANG
-Hadapan Balai Polis Beranang
-Jalan Broga
-Tol EcoMagistic (Keluar)
-Tol Plus Susur Masuk Seri Putra Bangi
-Tol Plus Susur Masuk Bangi
-Tol Plus Susur Masuk Kajang
-Tol Besraya Minlon
-Hadapan Balai Polis Beranang
-SJR Jalan Broga
-Tol Ecomajestic
-Tol Seri Putra
-Tol Bangi
-Tol Kajang
-Lebuharaya Besraya(Minlon)
DENGKIL
-Tol Serinia
-Tol Southville
KUALA SELANGOR
-Tol Ijok Latar
-Hadapan Balai Tanjung Karang
SEPANG
1. Jln bbst - nilai.
2. Jln pekan salak -kota serrimas.
3. Depan balai sg pelek
KLANG UTARA
1. Tol Bukit Raja bbk
2. Depan Aeon Mall bbk
3. Batu 10 jln kapar
-TOL SG BESI
-TOL DUTA
Lokasi SJR Kuala Kubu Bahru

1. SJR KM 34 Jalan Ipoh - KL
2. SJR Tol Sungai Buaya
3. SJR Tol Bukit Beruntung
4. SJR Tol Bukit Tagar
5. SJR Tol Lembah Beringin
6. SJR Tol Tanjung Malim
7. SJR KM 79 KL - IPOH (Dusun Bay)
8. SJR Check Point Gotong Jaya
9. SJR Taman Selesa (Jalan Bukit Frazer - Raub)
Jalan akan ditutup (KKB)
1. Km 31.5 Jalan Kuala Lumpur - Ipoh (Sempadan Hulu Selangor/Rawang)
2. Jambatan Ulu Bernam - Mualim
3. Km 13 Jalan Sungai Tua - Ulu Yam lama (Sempadan Hulu Selangor/Selayang)
4. Jalan Koskan - Kuala Garing (Laluan Kilang Tan Chong - Garing)
Credit to The Star for the initial coverage.
FOMO much? Follow our Facebook and Instagram for more updates.
Note: Cover image used is for illustration purposes only.
(Editor having fun with Adobe PS)