Recently, we covered an article of Chinese billionaire, Jack Ma, who has gone missing here. He's been missing from the public eye as he was under the surveillance of the Chinese government.
In a recent update, Jack Ma has made his first reappearance in an online conference for rural teachers on Wednesday 20 January. Bloomberg reported that he'll be spending more time in philanthropy.
"My colleagues and I have been studying and thinking. We need to work hard for rural revitalization and common prosperity is the responsibility of our generation of businessmen."
Ma mentions that he hopes to meet everyone after the pandemic is over. The question still lingers on where he was after being replaced as a jury member in the Africa's Business Heroes programme and having his face removed from Alibaba's website.
It has also been reported by Beamstart that Alibaba's shares had jumped by 8% after his reappearance.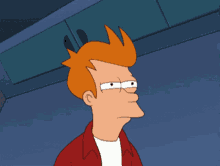 What do you think about his sudden reappearance? Let us know!
Credit to World Of Buzz for the initial coverage.

FOMO much? Follow our Facebook and Instagram for more updates.