The PJ Police had decided to give a woman a surprise as she was reported to the police for shoplifting.
Instead of apprehending the woman, the police decided to lend her a helping hand instead.
Free Malaysia Today reported that the 36-year-old mother had lost her job as a babysitter and her husband does not have work to the Movement Control Order (MCO) as he is an elevator repairman.
It was reported that the woman resorted to shoplifting the items due to her three-year-old child who was sick and hungry. The situation drove the woman into a depressed state. She had gone to the hypermarket to steal fever relief patches and some cakes but was caught by the security guard and a police report was lodged against her.

Image via Utusan Malaysia
When Nik Ezanee learnt about the case, eh felt that something was off
"The police report stated that the suspect was nabbed for stealing a roll of pandan cake, sausages, and two packs of Koolfever (fever-reducing ice patch) for her children," Malaysiakini quoted him as saying.
"So, I felt that I should go meet this suspect and ask why she did this. Because I believe that this person must be facing some problem to resort to this."
With that, the police team had gone to the woman's home and showed up with a care package from the Welfare Department along with a sack of rice.
Other basic needs and several packs of fever relief patches were also given to her!

Image via Polis Daerah Petaling Jaya (Facebook)
The woman and her family were happy to see the visit from the police, especially her young children.
The woman stated that her youngest child had a fever and she admitted that seeing her child having a fever had made her resort to shoplifting.
"I only had RM50 in my pocket, and fever relief patches are expensive. At that moment, I lost all ability to think and just stuffed it with some cakes into my bag. I was thinking of using the RM50 to buy food," she told Free Malaysia Today.
The woman had said that her child is currently recovering well as reported by The Star.

Image via Polis Daerah Petaling Jaya (Facebook)
The video has since gone viral as it touched the hearts of many Malaysians with 2.9K likes and 421 shares!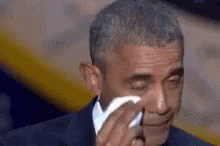 No further action was taken towards the woman and Nik Ezanee had advised the woman to not repeat the mistake again.
"They are many channels that one can go through to get assistance," he told the 36-year-old.
"There are soup kitchens, non-governmental organisations, and the Welfare Department as well as zakat aid."
"Even non-Muslims can ask for zakat aid," he said, adding that she is welcome to seek help from the police station if she ever faces similar problems in the future.
Watch the video here:
Credit to Says for the initial coverage.

FOMO much? Follow our Facebook and Instagram for more updates.