I guess it's safe to say that our authorities can't seem to get their s**t right.
First, we have water issues *cough* Air Selangor *cough*, then we had the pothole fiasco and now we have this.
@skumar176 had shared a video on his Twitter account on how local authorities had place a concrete barrier to close up a road. The issue here was that they had done this WITHOUT properly informing road users and the worse part was that the road was dark with no proper lighting for the road users.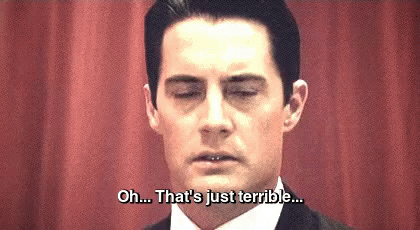 Due to the negligence of authorities, it has since claimed a victim who is a frontliner who uses the road frequently. He had suffered injuries and also damaged his motorcycle.
In the video, the frontliner was on the side of the road as he was injured, and his motorcycle had been badly wrecked as a result of the collision.
For readers who can't understand Bahasa Malaysia, don't worry we got you covered.
In @skumar176 Tweet, he wrote "Roads are not supposed to be closed without properly informing other road users."

"In Malaysia, we see many concrete blocks used as a blockade even though there is an option to use fillable plastic blocks."
"Not everyone is Khairy Jamaluddin for authorities to say sorry to."
It's good to point out that these concrete barriers are dangerous to all motorists on the road as it can even split a car in two if one were to drive into it at a fast speed.
In the twitter thread, @skumar176 mentioned that the authorities should "opt for less dangerous type of blockades" such as this plastic ones.
We hope that our local authorities would be more responsible and take action towards this. I bet if it was a minister that got into this situation, they will take quick action. With that said, to all Malaysians, please take care and stay safe on the roads.
Credit to World Of Buzz for the initial coverage.

FOMO much? Follow our Facebook and Instagram for more updates.