Day by day goes by and nothing seems to surprise us when it comes to people doing dumb things on social media.
As we all know, inter-district and inter-state travel is banned due to the movement control order (MCO) as a precautionary step towards fighting the spread of Covid-19. For those who wish to inter-district or inter-state, they will require a letter from the police department.
On 18th February, 28-year-old, Wong Wei Loon, was arrested at the Jawi Toll in Nibong Tebal, Pulau Pinang as police had conducted a roadblock there.
Watch the video here:
Normally in a situation where there's a roadblock, authorities will just ask you to turn back if you did not have the proper documentation to cross districts or inter-state.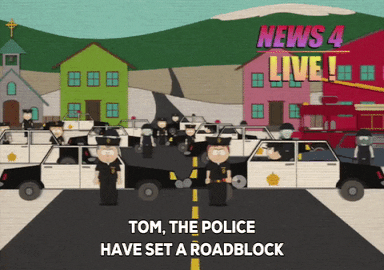 So, why did the police arrest this man?
During the time of the roadblock, the police had politely asked Wong for his identity card and he had tossed it towards them instead. Wong had also raised his voice and complained to the police officers who had worked at the roadblock while swearing foul words at them.
On that note, the police had arrested him upon his action as was recorded and there were eyewitnesses during the incident. Wong will be investigated under Section 186 of the Penal Code / Regulation 16 (1) PPPPB 2021.
To our readers, if you were ever placed in a situation where you might face a roadblock, try doing the following:
1) Ensure that you talk to the police officer nicely.
- They always approach you nicely and you should do the same to them. They are just doing their job.
2) When the police officer asks for your documentation, give it to them in an "orderly fashion".
- Do not question the policemen when they need your identification.
- If in case you have forgotten your driving license, you can be issued a summon but you cannot be arrested.
- Police officers are not allowed to ask for your phone number.


3) Remember to write down the officer's name and ID number.
- If the officers at the roadblock does something suspicious and also ask for your number, you can call up the closest police station to lodge a police report.
4) Do not post your accusations on social media.
- In the event of you getting stopped by the police and something goes wrong, you should not publish it on social media.
- By publishing acts done by a policeman without the chance for them to defend themselves, you could face legal actions if there is not enough evidence.


5) Ensure that if you need to travel, do get an authorized letter from the nearest police station so that your travels will go smoothly.
- There will be times we will need special permission to travel and it is not difficult to approach the police station and fill up the necessary forms and you will be good to go.
We hope that our fellow Malaysians can follow the SOP's as it is not hard. The policemen are always doing their level best to do their job and it is not easy for them to stand under the scorching sun all day.
What do you thin, does the man deserve an arrest for his actions? Let us know in the comments.
FOMO much? Follow our Facebook and Instagram for more updates.