Meet Chiya Amos, a 30-year-old opera conductor who specialises in opera and ballet from Singapore.
Image via Today Online
His journey began as he finished his national service and had won a scholarship to study music in London back in 2011. During his study period, he had even moved to Saint Petersburg in Russia with a bursary from the FJ Benjamin-Singapore Symphony Orchestra to complete his post graduate programme in 2013.
He has won several awards in conducting competitions and was an assistant conductor to French conductor Yan Pascal Tortelier with the Iceland Symphony Orchestra and BBC Philharmonic.

Image via IMG Artists
Chiya became the first foreign Asian and Singaporean for the Perm Opera and Ballet Theatre which is located near Russia's Ural mountains and was supposed to open for the 80th anniversary of the Linkhovoin Opera Festival.
He had also been accepted as a permanent guest conductor for many opera houses such as the Mariinsky Theatre North Ossetia-Alania Branch in south-west Russia and a Riccardo Muti conducting fellow at the Spring Festival in Tokyo- Tokyo Opera.
As the covid situation is not improving world-wide, he returned to Singapore in December and applied for countless of jobs but unfortunately got rejected by all the companies. Ouch, stay strong my dude.
Due to him being overseas for many years, he will not be eligible for Singapore's government relief scheme and it had led him to being financially unstable and constantly feeling frustrated. With a thought of wanting to be more useful, he had picked dup a job as a Food Panda delivery rider.
It's tough to be a food delivery rider as shifts are generally long and is extremely tiring and dangerous. He says that during his work shifts so far, he's sprained both his ankles and wrist due to accidents. He does not use a bicycle unlike most riders as he did not have the budget for one. Instead, he uses a kick scooter.

Image via Today Online


Chiya on break and chatting with his wife
He often gets a huge smile and customers thanking him for the delivery and occasionally gets offers for cold water and snacks on a scorching day. He managed to learn and grow more introspective and developed a clearer sense of purpose after meeting people of all walks of life.
He shares that the job has given him more courage, happiness and strength as he became calmer and connected. He achieves the same feeling when delivering food just as the times he used to be a conductor.

Image via Today Online
"The job is about the money, but at the same time it has brought me back to my roots and reminded me that it is about doing something good while you are at it" said Chiya.
We believe that a lot of Malaysians can take inspiration from Chiya as he does not give up. He made use of the situation he is in and is going his level best to support himself while the world heals from Covid-19.
Chiya continues to search for opportunities in Singapore as it is his roots and plans on organizing workshops and giving masterclass seminars in creative places as he aims to share the art of operatic and ballet conducting.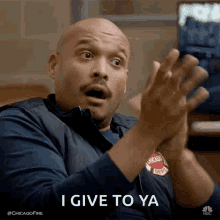 He still has hopes of returning to conducting internationally as he is still engaged to make an appearance for the Spring Festival in Tokyo with Verdi's Macbeth in April this year. He hadds that he is also likely to have a series of operas at the Mariinsky Theatre North Ossetia-Alania.
It's always good to see that people out there still wants to help in making change to their lifestyle and adapting to a bad situation. We hope that he'll return to conducting and we also hope that the vaccine can help us return to normal life.

If you were in this situation, what would you do? Let us know in the comments!
Credits to Today Online for the initial coverage.

FOMO much? Follow our Facebook and Instagram for more updates.