Smartphone makers are arguably always striving to prove their innovativeness and competency in a race to always improve their products or services. Apple have always taken pride in their solid integration of hardware and software in an all-encompassing ecosystem as compared to Android. Apple fans in turn, swear by their gadgets and believe that this is a better approach with many getting locked into said ecosystem.
However, even the most loyal Apple fan would acknowledge the struggle of transferring pictures outside of the Apple bubble, due to this very lock-in.
Finally, They Heard Our Cries!
A new feature was quietly added to Apple which allows users to copy pictures in Apple Photos to Google Photos.
There many advantages to this new feature such as switching to the dark side (oops) and transferring all of your pictures to Android (traitor, *coughs*). Similar to Apple Photos, Google Photos will automatically create highlight video clips to music and create collages, animations, and more. Both services has it's advantages and enables users to create a backup of the other.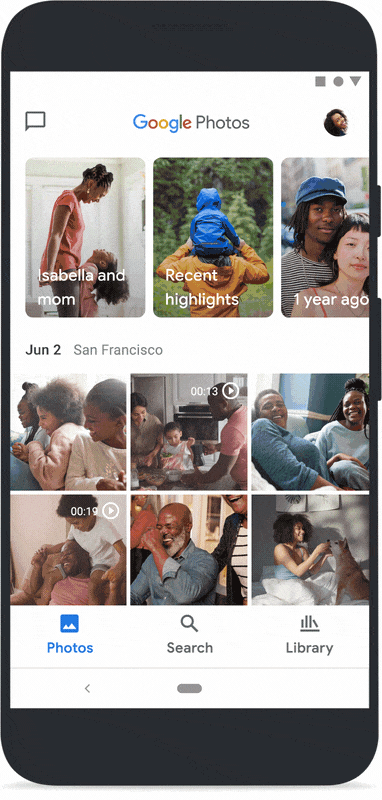 Another advantage of this new feature is that it's useful if you want to switch from iCloud storage to Google One storage. For Apple, you will be charged $0.99/month for 50GB, $2.99/month for 200GB or $9.99/month for 2TB of storage. The Prices for Google are not too different but allows you to share 100GB with your family members for $1.99 a month. Apple only offers 200GB and 2TB for their family plans. Additionally, Google 10TB plan priced at $49.99/month if you have a huge amount of data and you want to just keep them there.
Image via Tap Smart
Warning!
Todd Haselton from CNBC shared that his transfer of 117GB library filled with more than 20,000 photos and 800 videos will take around three to seven days to complete.
Step-by-Step: How to Copy Apple Photos to Google Photos
Image via CNBC
Go to Apple's privacy website (privacy.apple.com/account) on your computer.
Log in using your Apple account.
Choose "Request to transfer a copy of your data."
A summary of the number of photos and videos stored in iCloud Photos will appear and the amount of storage currently use.
Under "Choose where you'd like to transfer your photos" select "Google Photos." It's the only option for now.
Tick the boxes to transfer videos and photos.
Tap Continue.
Confirm you're aware that your photos and videos won't fully transfer if your Google One drive runs out of space by tapping "Continue" again.
Then log in using your Google Account and grant Apple access to your Google Photos library.
Lastly choose "Confirm Transfers."
You're done!. After the transfer is complete, the pictures should appear in your Google account. Following that, you'll also receive an email confirmation. It may take several days depending on how big your library is so just wait and be patient.
I'm sure many Apple users and fans are excited for this new feature! Now it's easy to switch between Apple and Android or mix and match different gadgets with the two operating systems!
Credits to CNBC for the initial coverage.

FOMO much? Follow our Facebook and Instagram for more updates