International Virtual Conference
An e-Conference with fusion of academic and industrial experts in the field of halal pharmaceuticals and various complementary medicines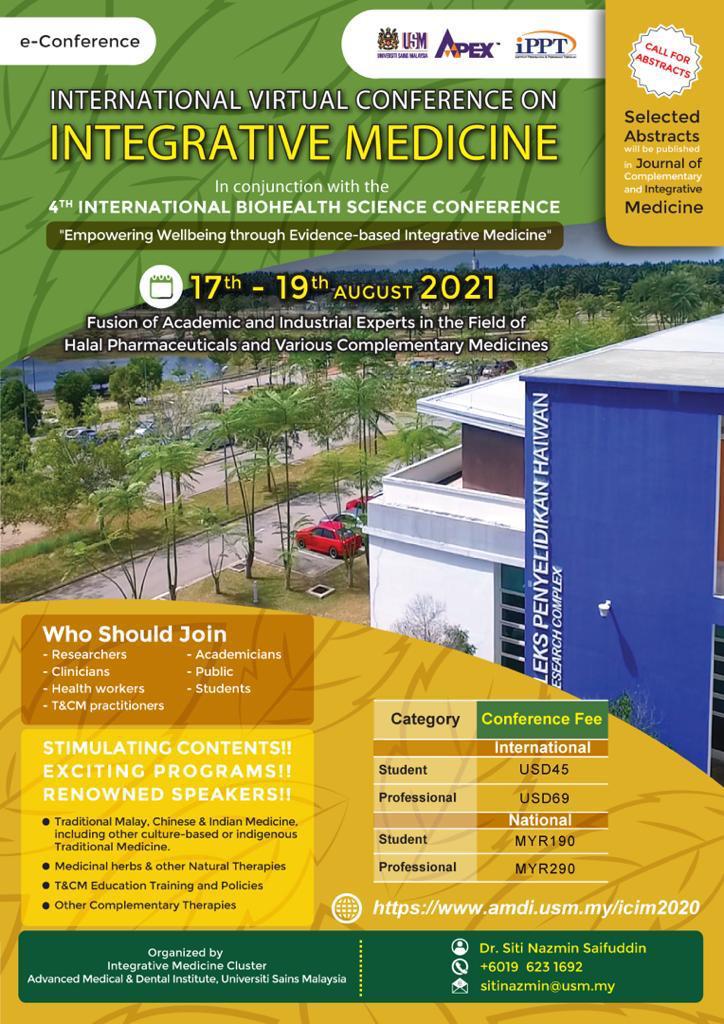 Integrative Medicine Cluster (IMC), AMDI invites you to participate in the International Conference of Integrative Medicine (ICIM) to be held on August 17 to 19, 2021.
This conference will be held in conjuction with 4th AMDI International Biohealth Science Conferences. The conference will focus on the latest issues and technologies related to integrative medicine and update on management of diseases in clinical setting using integrative medicine approach with the theme
"FUSION OF ACADEMIC AND INDUSTRIAL EXPERTS IN THE FIELD OF HALAL PHARMACEUTICALS AND VARIOUS COMPLEMENTARY MEDICINES"
Click HERE to register.